Published on June 05, 2019
Advanced Care Helps Heal Problem Wounds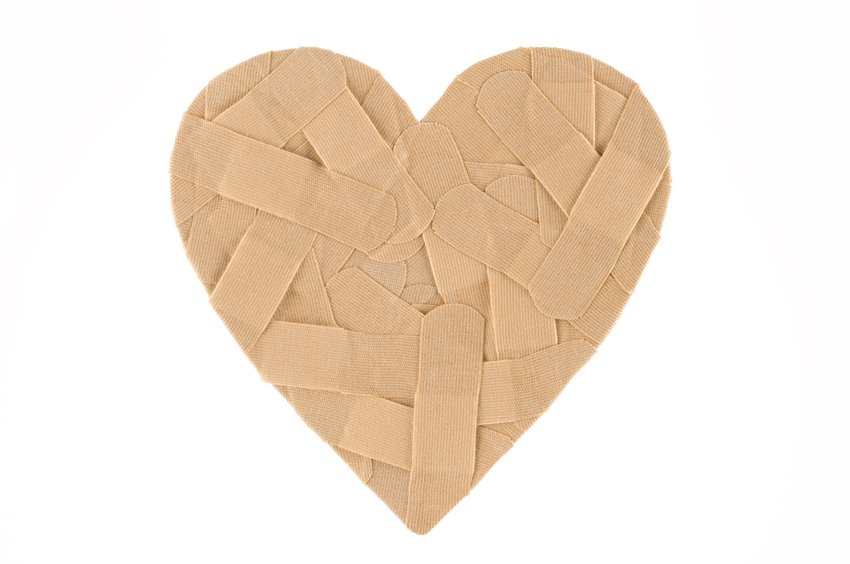 In the field of wound care, we don't just work to heal a wound. We work to improve the health of the whole person.
What exactly is wound care? Simply put, we apply the latest knowledge in science and medicine when someone has a chronic wound that won't heal on its own. While a wound may be the most visible problem, there are often underlying conditions that prevent proper healing, and we work to solve those also.
Skin: It's All Around You
The largest organ of the human body isn't on the inside. It's your skin, the flexible, protective outer covering. It protects you from the sun and microscopic invaders such as bacteria, which can cause infections.
When you get an injury, under normal conditions your skin works to repair the damage. But sometimes, another problem in our bodies can prevent that normal healing process. The same way a leaky roof or window can lead to damage inside your home, a wound that won't heal can lead to big problems throughout the body.
When a wound doesn't heal it can become infected, which can lead to infections in other parts of the body. If that happens on an extremity (an arm or leg), it can become what we call "limb-threatening." In the most serious cases, that leads to an amputation. Our goal is to prevent that and heal the wound to avoid these kinds of complications.
Overcoming Obstacles
There are several problems that can stand in the way of proper wound healing.
Diabetes: Diabetes can reduce blood circulation in limbs, which slows healing. It can also damage nerves in those limbs, so people can injure themselves and not know that it has happened or if an injury is worsening.
Cancer: Side effects of cancer treatments can impact wound healing.
Infections: If a wound becomes infected, this can stall healing and lead to complications.
Pressure: Wounds can form from weakening or tearing of the skin when it is under constant pressure or weight. Over time, the wounds can grow and become increasingly severe. An example of this is the forming of pressure injuries (bedsores) in patients who have limited strength or mobility.
Chronic wounds have other problems too. They cause pain, suffering and can be embarrassing, keeping people from living life to their fullest potential.
Getting Closure
No matter what the cause, chronic wounds demand action. In "complicated" wounds, those affected by underlying problems like diabetes, immediate care at a wound center is critical. A small wound on a complicated patient can become severe in a matter of days, even resulting in surgery or amputation.
To treat the wound, we offer a number of different therapies. These include:
Off-loading: We can use special medical devices to take pressure off of a wound, especially on a leg or foot.
Debridement: Cleaning a wound can help it resume the normal healing process.
Antibiotics: Treating infections can help wound healing.
Hyperbaric oxygen therapy: Wounds can be helped to heal in an oxygen-rich environment.
Compression therapy: Gentle compression of the extremity can reduce swelling to promote wound healing.
Ultrasound: Using non-contact, high-frequency sound waves, can promote wound healing.
Grafts: Advanced tissue substitutes and grafts can help repair damage to help wounds heal.
Lymphedema: We offer treatments for this condition, which can be caused by congenital problems or injury to lymphatic vessels and as a side effect of certain cancer treatments.
We work with patients to treat underlying problems and take a multidisciplinary approach to care, working with providers from across many specialties all throughout the region. We put our patients in touch with diabetes specialists, nutritionists and dietitians, and more. We want to not only heal existing wounds, but to prevent others in the future. Partnerships also mean we can connect patients with radiation therapy to help treat chronic wounds.
All-Around Care
We are most proud of the team approach we use to provide the best possible outcomes at both our location in Owensboro and at our wound center in Ohio County. This June, our Owensboro wound center celebrates 15 years of operation. In that time, we've been honored repeatedly by our partner organization, Healogics, the largest wound care organization in the country.
We've earned recognition as a Healogics Center of Excellence for six straight years and a Center of Distinction for seven straight years, including previously being named Healogics Center of the Year. To earn those awards, we not only earned high patient satisfaction ratings, but also had wound healing rates far above the national standards.
We want to help heal those in need, and we can do it close to home. If you think that you or a loved one can benefit from our wound care services, talk to a primary care provider for a referral or call us directly. We want to help heal wounds so people can get on with the life they want to be living and enjoying.
Dr. Jeffrey Danetz and Dr. Randy Wolfe are wound care specialists at the Owensboro Health Wound Center on Parrish Avenue in Owensboro.
The wound care center, including the center in Ohio County, also offer the services of Dr. Jennifer Martin and nurse practitioners Krystal Medley and Kathy Thiesse.
For more information about the center and its services, call 270-688-4325
This article originally appeared in the Owensboro Messenger-Inquirer.
About Owensboro Health
Owensboro Health is a nonprofit health system with a mission to heal the sick and to improve the health of the communities it serves in Kentucky and Indiana. The system includes Owensboro Health Regional Hospital, nationally recognized for design, architecture and engineering; Owensboro Health Muhlenberg Community Hospital; Owensboro Health Twin Lakes Medical Center; the Owensboro Health Medical Group comprised of over 200 providers at more than 20 locations; three outpatient Healthplex facilities, a certified medical fitness facility, the Healthpark; a surgical weight loss center and program, and the Mitchell Memorial Cancer Center.
On average each year, we have 16,000 inpatient admissions, deliver 2,000 babies and provide the region's only Level III NICU. Owensboro Health physicians perform nearly 24,000 surgical procedures, including nearly 200 open-heart surgeries. Our physicians and staff have 70,000 Emergency Department visits, more than a million outpatient visits annually. Visit our home page for more information.