Amber's Surgical Weight Loss Journey:
"It was a wonderful experience"
Amber Thompson loves being a mother. Before having her son, three years of infertility treatments and the related stress caused her weight to balloon up into the 260s. "I turned to food for comfort after the devastation of each attempt not working" Amber says.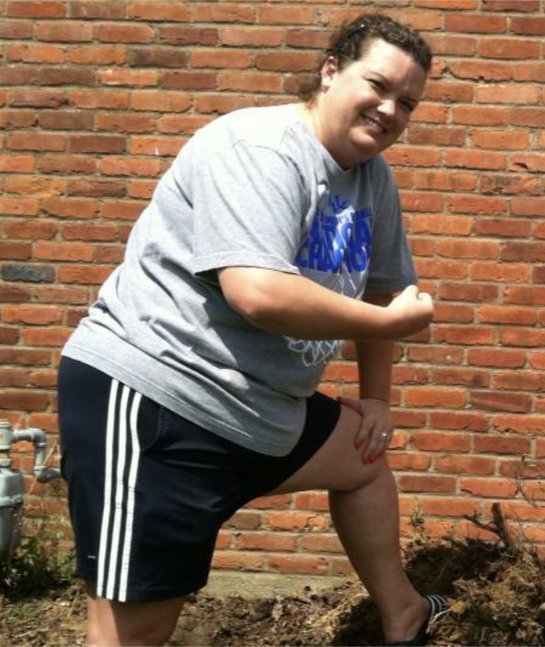 Amber Thompson before her weight loss surgery.
The added weight took its toll on Amber's joints, making it difficult to do the things she loved. She also battled hypertension, elevated cholesterol and sleep apnea.
Multiple attempts, but no long-term success
Throughout the years, she has tried fad diets, pills and gym memberships. Nothing made a lasting impact until October 2018, when Amber had weight-loss (bariatric) surgery at Owensboro Health Regional Hospital. Bariatric surgical procedures restrict the amount of food the stomach can hold, leading to weight loss.
Getting comprehensive care close to home
In July 2018, Owensboro Health launched its Surgical Weight Loss Center with Dr. Ravi Alapati, a fellowship-trained bariatric surgeon. Amber, who teaches at West Louisville Elementary School and lives in Owensboro, was excited when she learned about the local program. Having the Surgical Weight Loss Center close by helped her manage appointments and made her feel more secure about having the surgery.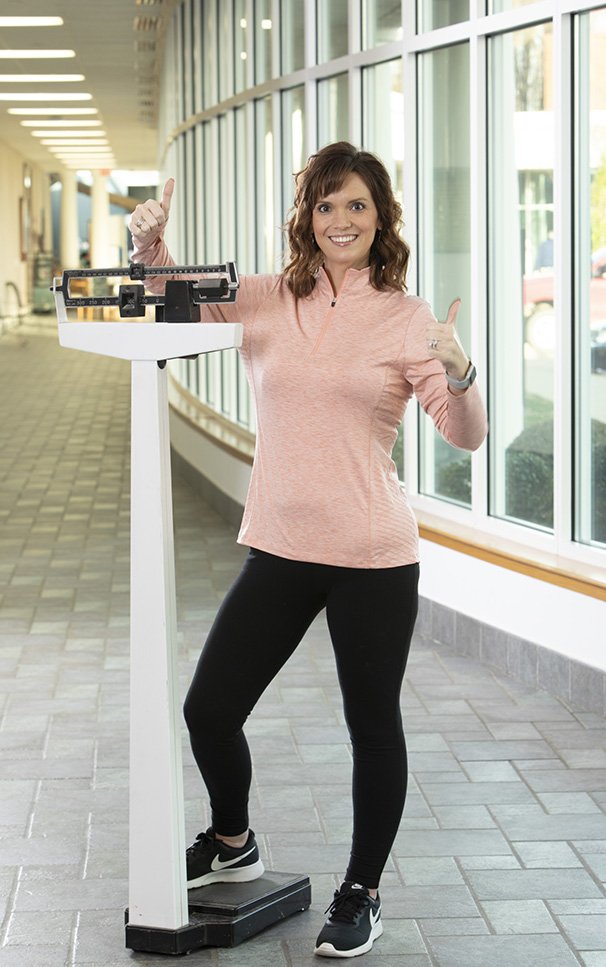 Amber Thompson one year after surgery.
Thompson, who is 5 feet 7 inches tall, weighed 243 pounds when she first entered the program. Her laparoscopic gastric sleeve surgery was performed during fall break from school. She returned to work two weeks later. In five months, she has lost 60 pounds.
A better life after surgery
These days, Thompson, who is 40, enjoys playing basketball with her 10-year-old son, Braden, as well as walking the dog and riding her bike. More importantly, since her recent weight loss, Amber no longer needs medication to lower her blood pressure and cholesterol, and her sleep apnea is now under control.
"Life after surgery has been a dream come true for me," says Amber. I am happier, healthier, and I feel like I set a better example for my students and my son. It was a wonderful experience and I would do it all again if I had to."
---
To learn more about Weight Loss Surgery at Owensboro Health, watch our online seminar or call 270-688-1500.