Bariatric Surgery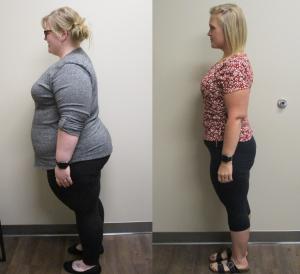 Patient Success Stories
Since our practice began in 2018, we have performed a total of 303 gastric bypass surgeries, 456 sleeve gastrectomy surgeries, 45 bariatric surgical revisions and helped over 700 people lose weight and gain happier, healthier lives.
Losing weight can be one of the most important steps you take for your health, and also one of the most challenging. It is a major lifestyle change. Diet and exercise are important, but sometimes it takes more to achieve and maintain a healthy weight.
Some health conditions can make it even more difficult to lose weight. That's where the Owensboro Health Surgical Weight Loss Center can help. We're here to offer additional options and resources to assist patients who want to improve their health and achieve weight loss goals.
Established in early 2018, Owensboro Health's surgical weight loss program is about more than just a surgery. Led by Dr. Ravi Alapati, a board-certified general surgeon who has advanced fellowship training in minimally invasive and bariatric surgery, our team is supported by the full network and capabilities of Owensboro Health. With more than 240 providers covering a 18-county area, Owensboro Health is ready to support patients in this life-changing, health-improving journey and give them the best possible chance of success.
Would you like to know more? We encourage you to watch our seminar video, in which Dr. Alapati will tell you more about bariatric surgery, including how it can make a difference for patients and why patients should consider weight loss surgery. See the menu on the left side of this page, where you can select topics to learn more about weight loss surgery and how Owensboro Health can help.