How to Get Started With Surgical Weight Loss
Take the first step

Watch the online seminar and answer a few questions or call 270-688-1500 to learn more about the program.
Are you interested in learning more about surgical weight loss?
We encourage you to watch the seminar online here. The seminar is led by Dr. Alapati and lasts about 30 minutes. The seminar is the first step in our program.
Our goal is to help give you every advantage as you embark on this journey to wellness, which will take lifelong commitment, but bring you immense benefits. For patients who commit to success, the result is a longer, healthier and happier life.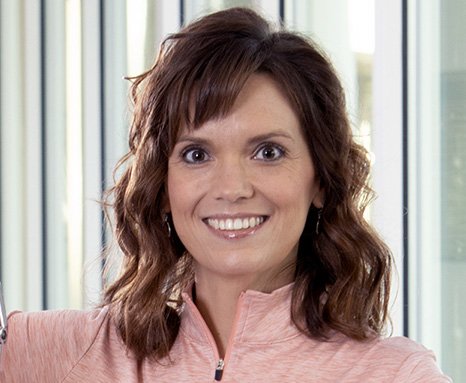 Amber's Surgical Weight Loss Story
Weight loss surgery with Dr. Alapati from Owensboro Health changed her life.
Topics covered in the seminar:
What is obesity and how does it affect the lives of those who have it and those around them?

Obesity's causes and the numerous negative health effects
Obesity trends in the United States
The financial costs of obesity
Weight loss surgeries performed at Owensboro Health by Dr. Alapati

The procedures available:

Gastric Bypass
Sleeve Gastrectomy

Benefits and risks of each type of procedure
Things to consider when choosing which surgery to undergo
How insurance coverage works and how many insurance plans cover surgical weight loss procedures for qualifying patients
Our team and how it uses a comprehensive, multidisciplinary approach to bariatric surgery

Our surgeon: Ravi Alapati, MD, FACS
Our expert staff

Bariatric services nursing director: Janet Carlo, RN, BSN, CBN
Practice administrator: April Lambert
Bariatric psychologist: Dr. Michael Farina, PhD
Dietitian: Scott Hall, LD, RDN
Nurse Navigator: Michelle Ford, RN
Registered Nurse: Gay Cook, RN
The Importance of Primary Care
We encourage all surgical weight loss patients to have a primary care physician. This will give you a provider who can help you with related health issues and concerns that are connected to obesity, but are separate from weight loss surgery. To learn more about the surgical weight loss program or to attend a seminar, call 270-688-1500.
Insurance Information
The insurance process to obtain authorization for bariatric surgery is very detailed. Most insurance carriers require the same information but there are some variations between insurance carriers and policies. Some of the information items requested are likely to include:
Physician supervised weight loss trial (most plans require six months)
Two to three year history of obesity (a copy of one office visit from the past two to three years documenting height and weight)
Requirement to have stopped smoking within two to six month prior to surgery
Specific laboratory studies (such as a thyroid level and possibly a nicotine level if you are a smoker or former smoker)
Nutrition clearance from the Registered dietitian
Psychological clearance
The Program Fee
All patients are charged a nonrefundable $100 bariatric program fee. This fee is due at your first office visit and covers administrative items such as:
The patient resource binder
Support group materials
The pre-surgery teaching class conducted by a registered nurse
These items cannot be billed to your insurance company but are mandatory resources for your success in the program.