Cardiac Catheterization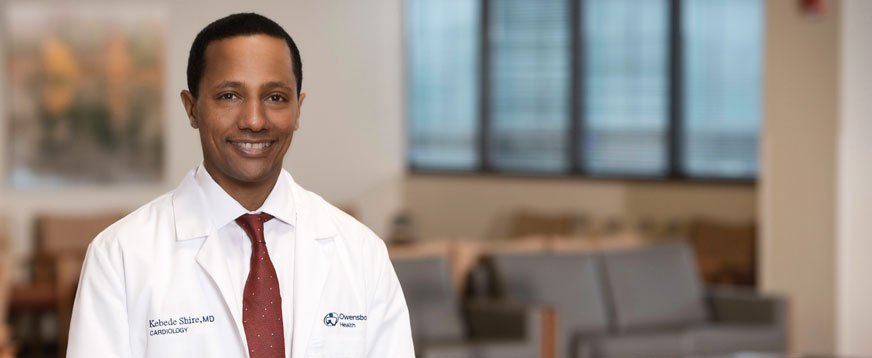 Cardiac Catheterization is a minimally invasive technique used to perform several therapeutic procedures to open blocked arteries. A cardiologist may treat your heart condition with Cardiac Catheterization by inserting a tiny tube (catheter) into an artery near your groin or in your wrist. The catheter is then used to measure blood flow and blood pressure in areas of the pulmonary artery and heart. This procedure is the standard of care for diagnosing and guiding therapy in pulmonary hypertension.
Owensboro Health providers most often access your blood vessels through your wrist, which means you'll feel more comfortable and be able to walk around sooner after your procedure. In non-emergency situations, it is usually an outpatient procedure with recovery in a few hours.
Your physician may recommend a treatment such as:
Atherectomy (plaque removal from arteries)
Cardiac Ablation
Repair of Atrial Septal Defect and Patent Foramen Ovale
Valve Repair or Replacement
How to Prepare For The Test
You should not eat or drink for 6 - 8 hours before the test. The test takes place in a hospital and you will be asked to wear a hospital gown. Sometimes, you will need to spend the night before the test in the hospital. Otherwise, you will come to the hospital the morning of the procedure.
Your health care provider will explain the procedure and its risks. A witnessed, signed consent form for the procedure is required.
Tell your doctor if you:
Are allergic to seafood or any medications
Have had a bad reaction to contrast dye or iodine in the past
Take any medicines, including Viagra or other drugs for erectile dysfunction
Might be pregnant
Where To Go
To check in for your Catheterization procedure, visit the Heart Center desk, located in the Outpatient Concourse. You can reach this area through the hospital's main entrance; just go left past the Information Desk.
Prepare For Your Visit and make your time at Owensboro Health Regional Hospital go smoothly by exploring Patient & Visitor Information, including tips on preregistering, parking, getting around and using patient rooms.
Quality Measures
American College of Cardiology - National Cardiovascular Data Registry
Patient satisfaction through PRC
Regular staff and peer review
We monitor a number of quality measures, including the time it takes for a heart attack patient to receive treatment after entering the ER (door-to-balloon time).