Family Medicine Residency Clinic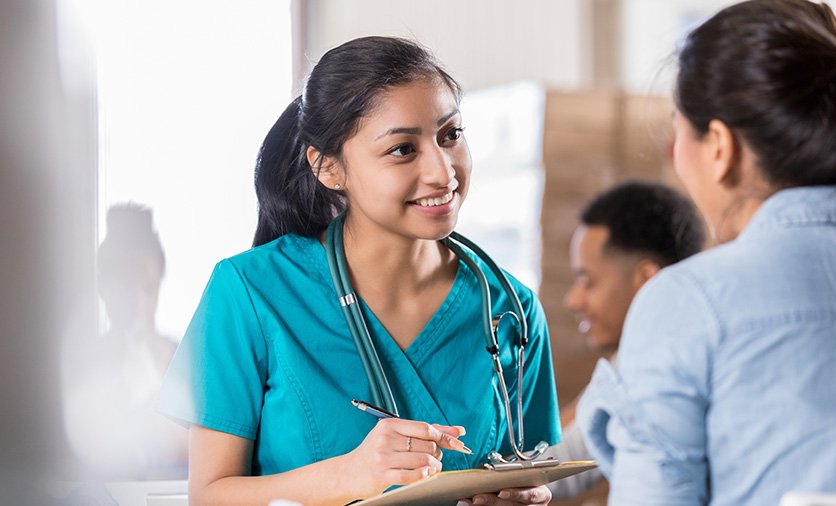 The outpatient clinic of the Owensboro Health / University of Louisville Family Medicine Residency Program takes a patient-centered, team approach to care. Residents are highly-engaged in patient safety and satisfaction. They're here to learn and conduct hands-on research to find new, innovative ways to improve patient care.
Each patient will be assigned a care team comprised of an attending physician, as well as a first, second and third-year resident physician. Our teams are able to care for patients of every age, from prenatal care to geriatrics. Your family medicine physician can provide more than just primary care; we're here to provide a full spectrum of services "from cradle to grave."
Owensboro Health is dedicated to training new family medicine physicians.
Our three-year Family Medicine Residency Program will began July 2020 with a class of six resident physicians. We will add an additional six physicians each year until we have a total of 18 resident physicians. We hope that many of our graduating residents choose to practice in our area, adding to the medical resources of our communities. We want the next generation of doctors to not only be skilled at providing care, but to learn how to deliver care that is compassionate and professional as well.
What is a resident?
Family Medicine Residents are licensed physicians who have earned their medical degrees and are receiving further training in Family Medicine under the direct supervision of an "attending," or senior, physician.
Services
Annual wellness exam
Behavioral/mental health
Care navigators: can facilitate improved health care access
Chronic disease management, such as diabetes, hypertension, COPD, cholesterol
Immigration physical
Immunization, adult and pediatric
Ingrown toenail
In-home visits
Inpatient and outpatient care
Minor surgery
Patient Center Medical Home (PCMH)
Population health management
Pre-employment physical
Senior adult patient care
Skin lesion removal (benign)
Sports physical and sports medicine
Travel medicine
Walk-ins welcome
Women's health, including contraception and pre-natal care
Pediatrics
Immunizations
Newborn care
Pediatric wellness exam