Our Family Medicine Residency Program
Abundant Resources, Diverse Opportunities. 


Welcome to Owensboro Health! Our regional health system serves a population of nearly 400,000 in Western Kentucky and Southern Indiana. 
We are proud to partner with the University of Louisville to launch our Family Medicine Residency program in 2020. Accredited in May 2019, the residency welcomed its first six residents in 2020. The three-year program will add an additional six physicians each year for a total of 18 residents. 
"Primary care is our foundation here. All of our specialties and subspecialties are very dependent on primary care. We are a large, regional referral center, but primary care is our base, our backbone."

– Francis DuFrayne, MD, Owensboro Health Chief Medical Officer
Now Recruiting Resident Physicians for next year
As one of the program's first residents, you'll help shape and develop our training program for future physicians, and because Owensboro Health currently has no other residency programs, you won't have to compete for "face time" with faculty. You'll have abundant training resources and diverse learning opportunities. 
You'll also have: 
The opportunity to work one-on-one with professional, seasoned medical leaders who act as mentors as you develop leadership skills of your own.
A robust curriculum of classroom studies and clinical rotations with a full spectrum of family medicine training, from newborn to geriatrics, and outpatient to inpatient care settings.
You'll also benefit from our affiliation with the University of Louisville, one of the nation's fastest-growing medical research institutions. Go Cardinals!
Videos
About Owensboro Health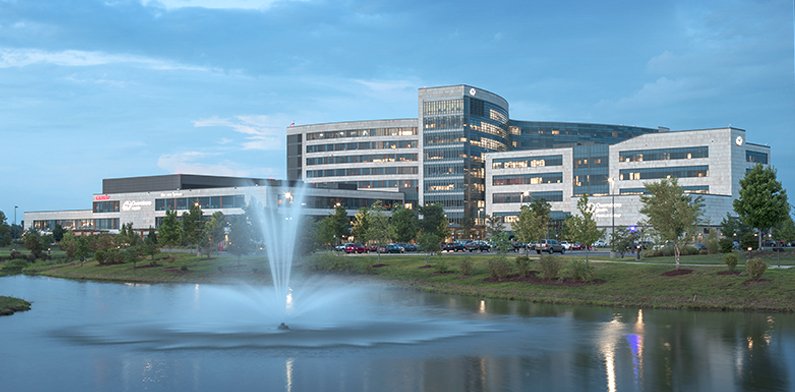 Owensboro Health is a nonprofit health system with a mission to heal the sick and to improve the health of the communities it serves in Kentucky and Indiana. The system includes Owensboro Health Regional Hospital, nationally recognized for design, architecture and engineering; Owensboro Health Muhlenberg Community Hospital; the Owensboro Health Medical Group comprised of over 200 providers at more than 20 locations; three outpatient Healthplex facilities, a certified medical fitness facility, the Healthpark; a surgical weight loss center and program, and the Mitchell Memorial Cancer Center.
On average each year, we have 16,000 inpatient admissions, deliver 2,000 babies and provide the region's only Level III NICU. Owensboro Health physicians perform nearly 24,000 surgical procedures, including nearly 200 open-heart surgeries. Our physicians and staff have 70,000 Emergency Department visits, more than a million outpatient visits annually. Visit our home page for more information.
About the University of Louisville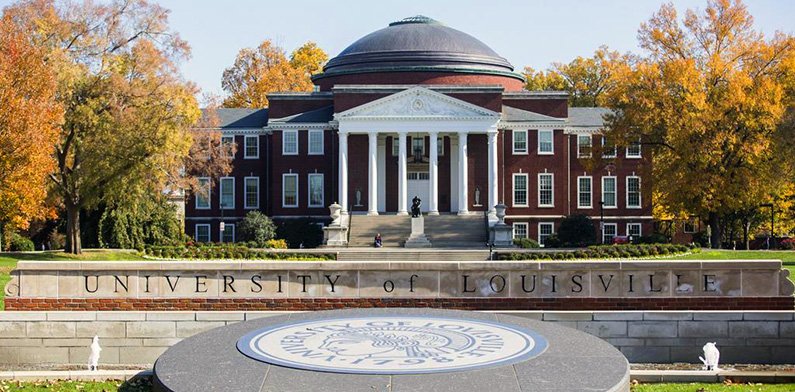 The University of Louisville School of Medicine in Louisville, Kentucky, opened as the Louisville Medical Institute in 1837. It is one of the oldest medical schools in North America and the 9th oldest in the United States.
The School of Medicine has built a reputation as a community of scholars who are dedicated to helping the next generation of physicians translate new discoveries and leading-edge knowledge into excellent, compassionate care that enhances and preserves quality of life. The School of Medicine is home to a state-of-the-art facility where pioneering research faculty lead the way with innovative medical research. Notable alumni include Samuel D. Gross, the patriarch of America's trauma surgeons, and Abraham Flexner, whose work reshaped medical education in the United States.
The Graduate Medical Education Program is accredited by the Accreditation Council for Graduate Medical Education (ACGME).
Connect with us!
Call 270-688-2089, or send us a message.
Owensboro Health / University of Louisville Family Medicine Residency
811 E. Parrish Ave., Suite 101
Owensboro, KY 42303
Call 270-688-2089 
Send us a message: madalyn.duty@owensborohealth.org