Primary Care, Family Medicine and Urgent Care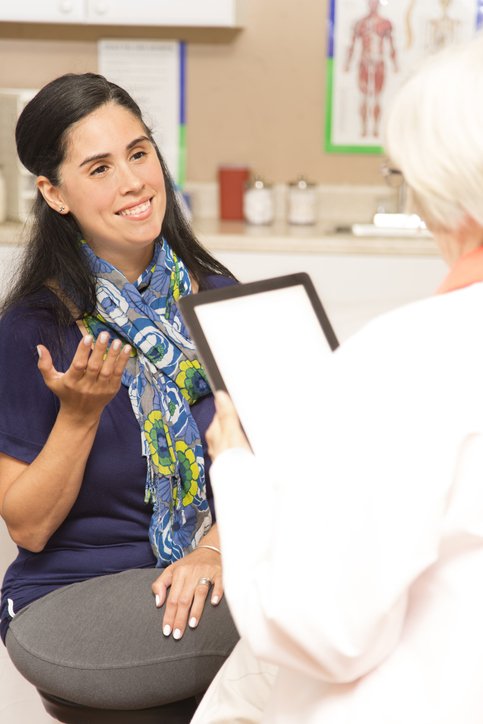 Owensboro Health is committed to providing care for every member of our community. Whether you're seeking help for minor emergencies, chronic conditions or an annual wellness visit we are here for you. It's important to seek treatment early when you begin to notice something is wrong. Preventive care is one of the best lines of defense against life-threatening illnesses.
Primary Care
Seeing a primary care provider at least once a year can help you catch minor threats to your health before they become major conditions. Your primary care provider can be a part of your medical care for your entire life, so it's important to find one that you trust. Choose from our many providers and locations to find a doctor near you.
Family Medicine
Our family medicine team offers primary care for people of all ages or the entire family; from pediatrics to geriatrics. Visit one of our family medicine locations for a check-up, health screenings, vaccines, common medical concerns or even sports physicals.
Lifestyle Medicine
Through lifestyle medicine, Dr. Scott Black can help you prevent or reverse chronic medical disorders such as diabetes, heart disease, thinning bones, or loss of strength by developing a personalized plan to help you eat better, move more, get good sleep, manage stress, and boost your overall quality of life. Call 270-688-2110 to schedule an appointment or request an appointment online.
Urgent Care
Visit one of our Urgent Care clinics today for immediate care if you or a loved one is experiencing a minor emergency. Walk-in patients are welcome! Examples of minor emergencies include sinus infections, minor burns or the flu.
If you are experiencing a major emergency please visit the emergency department. Unsure? Call 877-888-6647 to anonymously speak to an Owensboro Health Nurse.
Services Provided
Common Illnesses
Upper respiratory
Sinus infection
Sore throat/laryngitis
Ear infection
Swimmer's ear
Bladder infection
Influenza (flu)
Seasonal allergies
Eye & Skin Conditions
Athlete's foot
Cold sores
Eczema
Hives/rash
Impetigo
Infections
Insect bites
Minor burns
Other
School Physicals / Sports Physicals
X-ray
Minor Injuries
Cuts & scrapes
Puncture wounds
Procedures
Ear wax removal
Wart removal
Suture removal
Nail infections
Pink eye
Poison ivy
Ringworm
Scabies
Styes
Sunburn