Primary Care
Stay Well at Every Age and Stage of Life
At Owensboro Health, your ongoing care is our focus and we consider it our mission to help you live your healthiest life. Whether you need treatment for a minor injury, care for a chronic condition like diabetes, or simply want to establish a relationship with a primary care doctor you can trust, we're here to help with all your health needs.
Primary Care Services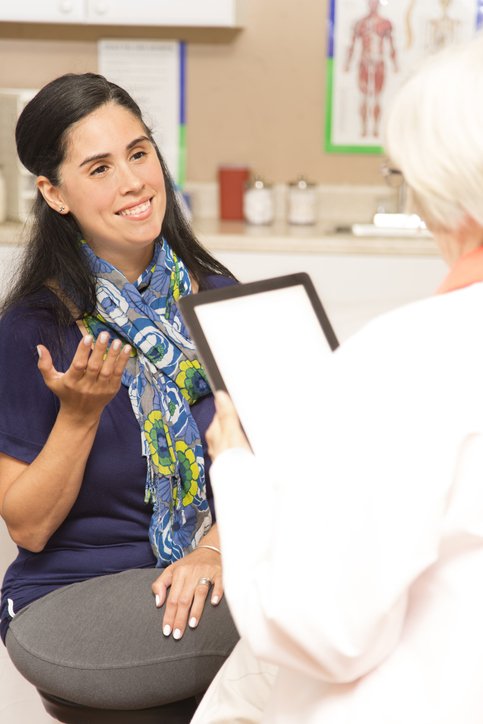 Our primary care specialists are trained to see different types of patients.
Family Medicine
Family medicine doctors see patients of all ages, from babies to older adults. While the main function of a family medicine doctor is diagnosing and treating illness, they also focus on preventive care, offering routine checkups and screenings, vaccinations and advice on healthy lifestyle choices.
Internal Medicine
Internal medicine doctors specialize in caring for adult patients but are otherwise very similar to family medicine doctors. They provide comprehensive healthcare services like routine checkups, screenings and vaccinations, as well as help manage medicines for chronic conditions and treatments for common medical issues.
Lifestyle Medicine
Lifestyle medicine doctors help people improve their health by changing their behaviors. With a focus on educating and motivating patients to adjust their daily habits, our lifestyle medicine doctors help people prevent, treat or even reverse chronic conditions like diabetes and heart disease.
They emphasize behaviors like:
Adequate sleep
Healthy eating habits
Increased physical activity
Pediatric Care
From checkups to emergency care to surgery, our pediatric specialists offer a range of services to treat children from the time they are newborns through age 17.
Our pediatricians diagnose and treat everything from minor health problems to serious illnesses in children, and are trained to help prevent, identify and manage behavioral and developmental issues.
Women's Health
Whether you need your first Pap smear or your first bone density scan, our women's health specialists can help. We offer everything you need to live your healthiest life.
Our services extend from breast imaging — including ultrasounds and 3-D mammography — gynecological and breastfeeding services, and maternity care, to urinary and heart health, and osteoporosis prevention and treatment.
Geriatric Care
While there's no set age to start seeing a geriatric doctor, most geriatricians see patients who are 65 years and older. Our geriatric care team provides skilled and compassionate care that's personalized to you. They can work with other specialists here at Owensboro Health to create a care plan that keeps you at the center and make sure you have help with mobility or managing multiple conditions and medications.
Urgent Care
Our urgent care team welcomes walk-ins and is available to give you immediate care if you or a loved one experiences a minor emergency, like a minor burn or a bad bout of the flu. They also treat things like ear infections, pink eye and poison ivy. 
For major emergencies, please visit the emergency department. If you're unsure where to go, you can call 877-888-6647 to confidentially speak to an Owensboro Health nurse.
Family Medicine Residency
We're dedicated to training new family medicine doctors to provide comprehensive, compassionate care. That's why we partnered with the University of Louisville to launch a Family Medicine Residency Program.
Residents in the program are licensed physicians who have earned their medical degree and are receiving further training in family medicine under the direct supervision of an "attending," or senior physician. They see patients of all ages, newborns and older.
The program is housed at the Owensboro Health Medical Group Family Medicine Residency Clinic, an outpatient clinic in Owensboro. Both scheduled and walk-in appointments are available.