About Urgent Care
If you have a life-threatening condition, call 911 immediately for treatment and transport to the nearest hospital.
What Is Urgent Care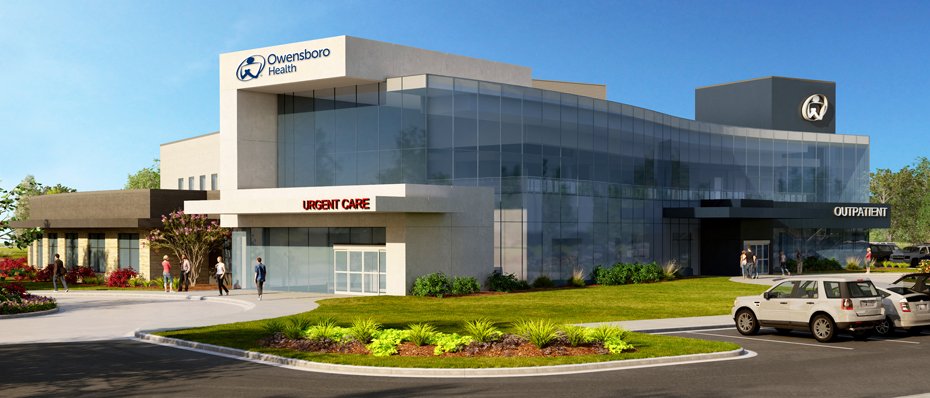 Urgent care offers you the ability to see a healthcare provider for issues that aren't emergencies, but that also can't wait to be seen by a primary care physician during office hours.
Some common examples of conditions seen at Owensboro Health urgent care locations include:
Minor illnesses, such as ear, eye, sinus or urinary tract infections; strep throat and influenza
Cuts and gashes that aren't jagged and that don't involve blood vessels, or minor burns
Suspected fractures that aren't dislocated (the bone doesn't look out of place)
X-ray diagnostic imaging
Most Owensboro Health urgent care locations do not offer:
Placing IV lines
Controlled medications
Advanced diagnostic imaging (CT scans and MRIs)
Respiratory care needed for severe asthma, pneumonia or other issues causing breathing difficulty
Urgent care is all about speed and efficiency, handling less complicated illnesses so patients don't have to go to an emergency department. That scope of practice, caring for less-complicated issues, is one of the reasons that urgent care is less expensive. Patients are seen in the order they arrive, though there are some exceptions where a patient needs to see a specific provider.
At any of our urgent cares, a provider will evaluate your needs. If you have a serious condition needing emergency care, our provider will tell you to seek care at the emergency department or call 911 and request an ambulance to take you.
Why Go To The Emergency Department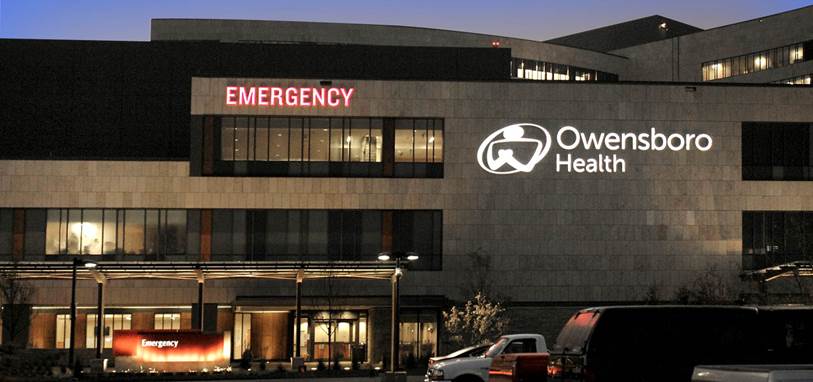 For suspected serious or dangerous conditions, emergency departments are better equipped to deliver the care that is needed. For the following symptoms or suspected conditions, go to the nearest emergency department:
Heart attack: Common symptoms include chest pain, shortness of breath and irregular heartbeat.
Stroke: Weakness on one side of the face or body, blurred vision, dizziness, slurred speech, confusion, sudden headache that is very intense. Remember stroke symptoms by thinking FAST (Face, Arms, Speech and Time; the faster a stroke is treated, the better).
Injuries involving severe burns, fractures, and cuts or gashes that are jagged or bleeding heavily.
Emergency departments are equipped to handle the most serious cases and they treat people in order of need. The most serious cases and the sickest patients are seen first.
Rule of thumb: When in doubt, go to the emergency room. If you suspect an emergency, don't take chances. Call 911 right away!
What To Expect At Each Location
Urgent Care
At an urgent care facility, patients sign in at the front desk, giving their name and other vital information. After signing in, patients remain in the waiting room until they are seen in order of arrival (unless a patient needs to see a specific provider, such as with occupational health visits). The wait time indicated on our website gives you an estimated time for waiting to see a provider. The wait time may change, depending on cases being seen or if another patient has an emergency and needs to be sent to a hospital for care.
Learn more about Owensboro Health Urgent Care.
Emergency Department
When you come to the emergency room, front desk staff will take your personal information and the reason for the visit. Patients are then seen by triage nurse staff, who take vital signs and gather more information. Gathering this information helps staff know when patients need immediate treatment because of serious, or even life-threatening, conditions or symptoms. Patients who need emergency care but who are not in immediate danger will be seen as soon as possible.
At Owensboro Health Regional Hospital, we use a system called "immediate bedding." All patients are seen by a triage nurse as soon as possible and then taken to be monitored in the emergency department as soon as possible. This cuts down on wait times and lets our staff check on patients and keep them as comfortable as possible until they can be fully evaluated by a doctor or other provider.
If you have a question about whether or not an urgent care can treat your condition or symptoms, call our 24-hour information line. The line is staffed by medical professionals who can advise you on the best place to seek care. The 24-hour information line number is 855-417-8555.
Learn more about Owensboro Health Emergency Care.