Women's Health
Consider us your lifelong partner for better health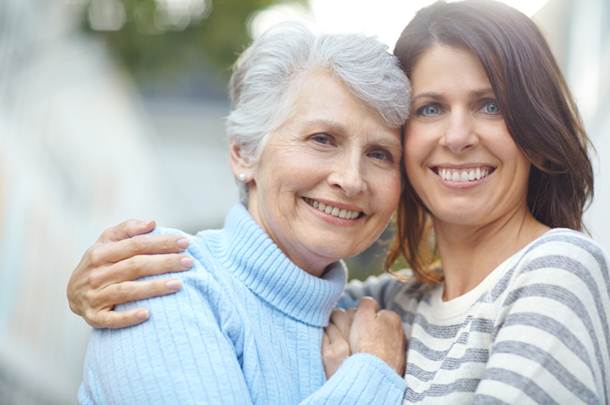 Big changes in your life can be exciting—and a little scary. But our experienced obstetricians and gynecologists are ready to support you every step of the way, from your first Pap smear to your first bone density scan. Our women's health experts offer warm, comforting care to meet your health needs whether you're 25 or 85. We'll help you stay on top of your health, so you can feel confident as you age.
Breast Imaging
Starting at age 40, you'll need to get a mammogram every one to two years. Our doctors can help you plan for breast cancer screenings based on your personal health risks and your family history of cancer.
We provide the latest in breast cancer screenings with 3-D mammography. 3-D mammograms can detect cancer earlier than any other breast cancer screening and provide your doctor with a clear view of your breast tissue, even if you have dense breasts.
We also offer breast ultrasounds, another noninvasive tool to look for any growths in the breast. These two screenings can help you catch cancer early, when you have more treatment options and a better chance for a cure.
Breastfeeding Services
Breastfeeding may be natural, but that doesn't mean it is easy. Our International Board-Certified Lactation Consultants and Certified Lactation Counselors are here for you and your baby, both while you're in the hospital and after you return home. Our lactation services can help you with problems like poor latching, low supply and more, so you can feed your baby the way you choose.
Gynecological Services
Tend to your reproductive and sexual health with extensive Gynecological Care, including annual exams, family planning services, minimally invasive surgical procedures and guidance through menopause.
Maternity Care
Choose Owensboro Health for the full spectrum of Maternity Services, including:
Preconception Genetic Counseling and Testing
Prenatal Care that helps you and your unborn baby stay healthy
Care for high-risk pregnancies (in which you or your unborn baby face greater odds of complications)
Postpartum Care, including diagnosis and treatment for Postpartum Depression
When you're pregnant, get screened for Gestational Diabetes and receive your results in one convenient visit thanks to the in-office lab at Owensboro Health Women's Center.
Osteoporosis Prevention and Treatment
As you get older, and especially after menopause, your bones may become thinner and weaker. But through osteoporosis prevention and treatment — including non-invasive bone density scans (DEXA scans) and medications — we can help you strengthen your bones and reduce your risk for fractures.
Urinary Health
Many women experience problems with urinary incontinence as they grow older, especially after having children. Through urodynamic testing, we can uncover the cause of your incontinence and create a personalized treatment plan. And with comprehensive treatments to strengthen your pelvic floor, we can give you more control over your bladder.
Women's Heart Health 
Heart disease is the number one cause of death for women. Starting in your 30s, you'll need yearly blood pressure and cholesterol screenings to keep an eye on your heart health. With help from your primary care physician, you can reduce your risk for heart disease with a healthy diet, physical activity and medicines. Your doctor can also teach you the warning signs of heart problems so you can be mindful of your health.