Women's Health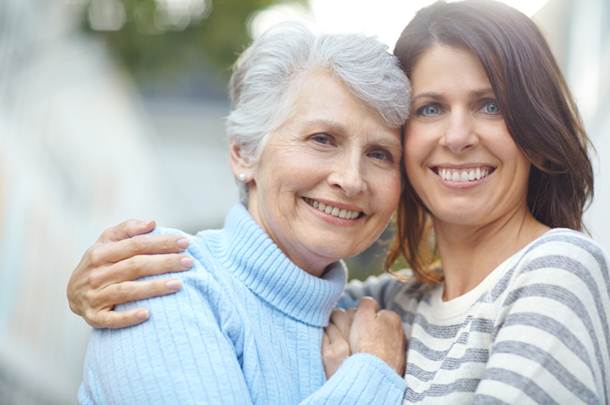 Stay well throughout life's changes with help from Owensboro Health. You'll partner with caring providers, including doctors who are Fellows of the American Congress of Obstetricians and Gynecologists—meaning they know the latest medical guidelines and treatments for you. Our expertise and woman-centered care earn high patient satisfaction ratings, so you can trust us to help fulfill your health needs.
Muhlenberg County OB-GYN Care
Expert women-centered care is now closer than ever. Every Friday, one of Owensboro Health Medical Group's Obstetric and Gynecology providers will see patients at the Muhlenberg County Healthplex. Hilary Vandiver, APRN, will continue to provide OB/GYN care Monday through Thursday each week. Call 270-377-2600 for appointments.
Breast Imaging
Get more accurate results from your breast cancer screening with technology such as 3D Mammography, which detects cancer as early as possible, and Ultrasound, a supplemental screening for women with dense breasts.
Gynecological Services
Tend to your reproductive and sexual health with extensive Gynecological Care, including annual exams, family planning services, minimally invasive surgical procedures and guidance through menopause.
Maternity Care
Choose Owensboro Health for the full spectrum of Maternity Services, including:
Preconception Genetic Counseling and Testing
Prenatal Care that helps you and your unborn baby stay healthy
Care for high-risk pregnancies (in which you or your unborn baby face greater odds of complications)
Postpartum Care, including diagnosis and treatment for Postpartum Depression
When you're pregnant, get screened for Gestational Diabetes and receive your results in one convenient visit thanks to the in-office lab at Owensboro Health Women's Center.
Urinary Health
Find help for urologic conditions, such as Interstitial Cystitis and Incontinence. If you experience some loss of Bladder Control, Urodynamic Testing can help your doctor diagnose the cause. You'll then get recommendations for personalized treatments, such as pelvic exercises, lifestyle changes, medications or Tension-Free Vaginal Tape Placement (TVT).
Osteoporosis Care
Ask your doctor for advice on preventing and treating Osteoporosis, or weakening of bones. You'll get access to a Bone Density (DEXA) Scan, a simple, painless test that can detect bone loss and predict your risk of a bone fracture. If you receive a diagnosis of Osteoporosis, your doctor may recommend medications that slow bone loss or speed up bone formation.