Dr. Scott E. Gaines Scholarship Fund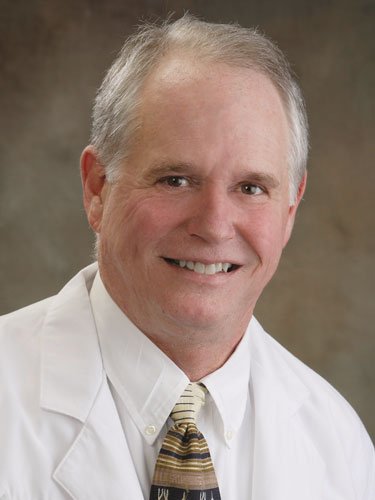 Dr. Scott E. Gaines
Dr. Scott Gaines was a pillar of our community. He believed in family, leadership, and especially "his people" of Hopkins County. When he completed his medical training, he chose to return to his hometown to serve and better it. His first priority was this community. He used his skills to better the medical community and the greater community as a whole. Dr. Gaines had a vision to improve healthcare in the region. Just as earlier medical leaders gathered to form Trover Clinic, he had a vision to further access to care in Hopkins County, especially through primary care. This led to the formation of Multicare Specialists and expanded choices in healthcare for our region. Through Owensboro Health, these expanded choices in healthcare remain.
Dr. Gaines was a natural leader, who inspired those around him to be better healthcare providers and people. He was a wonderful teacher to whom many healthcare professionals owe a debt of gratitude for the training he provided. His "students" provide quality healthcare throughout this region of our country. Dr. Gaines loved his patients and they certainly loved him.
He exemplified what it meant to be faithful to family, workplace and community. His legacy lives on in all that he has touched. This scholarship allows his legacy to live on in future generations.
The scholarship is for two students (one student from Madisonville North Hopkins and one from Hopkins County Central) $2500 scholarships to be awarded in May. Each student will receive $1,250 per semester in the 2021-2022 academic year.
Deadline: April 01, 2022
Eligibility
Must be a student of the Hopkins County school district
High school GPA minimum 2.5
ACT minimum score 18
Proof of acceptance into Kentucky college/university
Essay
Please provide an essay explaining how you believe this scholarship would allow you to be a part of his legacy. The essay should not exceed two typed pages, double-spaced, size 12 font.
Please Include

1. Typed essay
2. Two reference letters from a current teacher, coach, educational administrator or clergy
3. Completed application
4. Copy of high school transcript and ACT scores
5. By submitting the form below, you give permission to Owensboro Health to use your essay and photo
Contact Us
Lisa Fulkerson
Practice Manager
Owensboro Health Madisonville Healthplex
270-824-6613