About Your Stay
Welcome To Owensboro Health Muhlenberg Community Hospital. We hope the following information will be of value during hospitalization or visitation.
Information Desk
The information desk is located on the first floor at the entrance of the hospital. Volunteers staff the desk Monday through Friday.
---
Current Visitor Restrictions
Due to the World Health Organizations (WHO) declaring COVID-19 a worldwide Pandemic, we are enhancing our Patient Safety Policy effective immediately. See the current restrictions.
---
Cafeteria Hours
Monday - Friday
Breakfast 7:30 - 9 a.m.
Lunch 11 a.m. - 1 p.m.
Saturday - Sunday
Breakfast 7:30 - 9 a.m.
Lunch 11 a.m. - 1 p.m.
Calling a Patient's Room
Family and friends may call a patient's room directly from outside the hospital by dialing 270-338-8 + room number. To allow for proper rest for our patients, the operator does not connect outside calls between the hours of 8 p.m. and 7 a.m.: however, patients may place outgoing local calls at any time by dialing 9 + the phone number.
Long distance phone calls can be made by dialing the operator (O) for an outside line. Long distance phone calls must be charged on the individual's phone card or by placing the call collect.
Cell Phone Policy
Cell phone usage should be limited throughout the hospital so not to disturb other people around you. Please keep your ringtones on low or turn to vibrate. Remember to be considerate of our patients that are trying to rest and recover.
Color-coded Arm Bands
Owensboro Health Muhlenberg Community Hospital has a goal of providing safe, high quality care. We use color-coded "ALERT" BANDS to help "alert" staff for continuity of care.
Purple arm bands are for DNR (Do Not Resuscitate)status
Yellow arm bands are for Fall Risk
Red arm bands are for Allergies (medication, food, environmental)
Please share this information with us to ensure the best care and safety for our patients. You will be provided further information on these arm bands once you are in your room and require one of these bands.
Confidential Patients
A Patient may request a confidential status. A "Confidential" patient shall not appear on published patient rosters nor shared by staff with visitors either in person, by telephone, including media.
Discharge Planning
Owensboro Health Muhlenberg Community Hospital provides discharge planning for all hospital patients. Planning begins upon admission and continues through the hospital stay. The goal is to make the appropriate arrangements for post-hospital care. Planning is a coordinated effort between all members of the health care team to provide continuity of care during hospitalization and after the patient has been discharged, should further services be needed. The social worker will discuss the results of the evaluation with the patient or caregiver. Some patients may require more complex discharge needs. The social worker can assist with skilled nursing placement, home health, equipment needs at home or other needs which may be identified. If you have any questions, you may reach the social worker at extension 8437.
Gift of Life & KODA
Kentucky Organ Donor Association. For more information, call KODA at 800-525-3456 or visit the Kentucky Organ Donor Association website.
Gift Shop
The hospital Gift Shop is located on the first floor by the front entrance. Operating hours are Monday - Friday, 10 a.m. - 4 p.m. A wide variety of cards, flowers, unique gift items, as well as, snacks are available. Gifts may be purchased by cash, check, debit card, or credit card. Gift purchases for hospital patients and staff may be made by credit card by calling 270-338-8347.
Proceeds from the gift shop benefit hospital capital and renovation projects that enhance the patient and visitor experience.
In December 2014, the Auxiliary donated $16,000 to renovate the Lobby Restrooms. This project was completed in March 2015 and have greatly improved the aesthetics of the restrooms and visitor experience. The group has also voted to assist with the reestablishment of the hospital Chapel.
Interpretation Services
The hospital offer no cost interpretation services for the hearing impaired or foreign languages. Please contact the Nursing Supervisor or Administration for assistance.
Mail Delivery
Mail is delivered daily throughout the hospital. Our volunteer staff distributes the mail Monday-Friday. Engineering staff is responsible on the weekends.
Newspapers
Local newspapers are donated and distributed to the patient's rooms and waiting areas every Wednesday morning by the volunteers.
Notice of Privacy Practices
See the Notice of Privacy Practices
Parking
Visitor parking is located in the front of the hospital, the Emergency Room parking lot and the side lot by the Emergency Room with white markings.
Room Service
Owensboro Health Muhlenberg Community Hospital is pleased to offer "AT YOUR REQUEST" room service dining to all patients. This innovative dining experience allows you to select meals from an expansive menu designed to make you feel as though you were at home or at your favorite restaurant. Once you have made your selection, your meal will be delivered to your room within 45 minutes. You may place your order at extension 8999. Further information will be available in your room.
Security
Family members and staff may obtain security escort to vehicles after hours. Contact the ER or unit desk for assistance.
Smoking Policy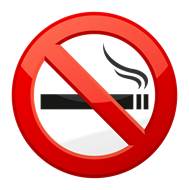 As leaders in healthcare, it is the duty of Owensboro Health Muhlenberg Community Hospital to evaluate the health status of our communities and adopt and offer programs and services that address health issues as they are identified. For the health of our communities and in accordance with the Joint Commission on Accreditation of Healthcare Organization standard, Owensboro Health Muhlenberg Community Hospital is a smoke-free facility. Not only is smoking detrimental to the smoker, but to others who are subjected to the smoke.
Spiritual Care
Chaplain Services are available upon request. There is a list on each nursing unit, so feel free to talk to a staff member for assistance.
Suggestions & Comments
Information/Suggestion boxes are located throughout the hospital for your convenience. Please feel free to fill out one of our CARE cards to commend a particular staff member for going above and beyond their duty or to make a suggestion that might help us improve your stay while in the hospital.
Vending Machines
Vending machines containing snacks, various food items and beverages are available 24 hours a day. They are located in the Emergency Room waiting room on the first floor. On the second floor, they are located in the Acute Care waiting areas. A drink machine is located in the Nursing Administration waiting area.