Financial Information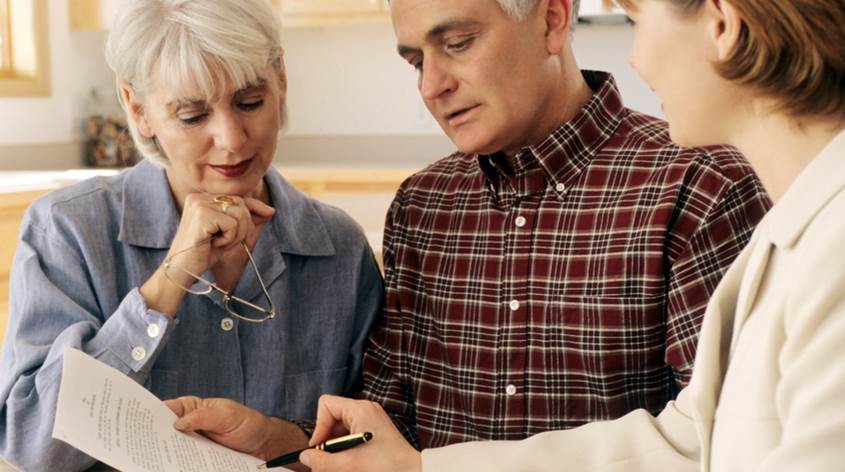 Owensboro Health Muhlenberg Community Hospital is committed to providing the best healthcare to this community and surrounding areas by treating all who use the facility with the highest level of care in a financially sound hospital. In order to do this, the following policy has been adopted.
Since we must be financially efficient to continue to provide quality care to our citizens, payment or payment arrangements are expected at the time of service. By no means does this mean that care will be delayed or denied by your ability to pay in case of emergency. Our financial counselors are available to answer your questions related to your hospital bill.
They are available Monday - Friday. Calling 270-338-8000 and asking for a financial counselor.
All patients are instructed on payment options and methods during the registration process. Please bring all insurance information to the hospital each time you come for services.
Co-pays and deductibles should be paid at the time of service or discharge. We will work quickly to file with your insurance. You help may be needed to resolve any insurance denials.
If your insurance has not paid within 45 days, you may be responsible for the entire bill. We accepts cash, checks, VISA, MasterCard and Discover. Responsible parties who have no health insurance, or have obligations after an insurance payment, are expected to pay within 30 days of billing.
If you can't pay in full, payment arrangements may be made through the hospital's financial counselors. Hospital charges do not include fees for professional services, such as emergency room physicians, pathologists, radiologists anesthesiologists or other professionals that may be involved in your care.
You may receive a separate bill for these services. We participate in the Disproportionate Share Program of KY. This program provides for charitable care if the responsible party qualifies under state guidelines.
During your registration, you were given information outlining the program. If you would like to apply call 270-338-8285. If you have insurance that covers your care, the state charitable program is not allowed. However, we also offers a charitable program for the under-insured.
Delinquent Accounts, we provide a reasonable amount of uncompensated care to those in the community who meet the criteria of the indigent or charitable programs.
For those who do not meet the criteria, payment is expected. Payment arrangements are avail-able within hospital guidelines. For those few who fail to pay their financial obligations, the hospital is obligated by law to try to collect money owed for services. Owensboro Health Muhlenberg Community Hospital provides services without regard to race, color, sex, creed, age, national origin, disability or the ability to pay.
Admission / Observation Status Information
Did you know that even if you stay in the hospital overnight, you might still be considered an "outpatient"? Your hospital status (whether the hospital considers you an "inpatient" or "observation/outpatient") affects how much you pay for hospital services (like x-rays, medications and lab tests).
An inpatient admission begins the day you're formally admitted to the hospital with a physician's order. The day before you're dis-charged is your last inpatient day. You are an outpatient if you receive emergency department services, lab test, x-rays and the physician has not written an order to admit you to the hospital as an inpatient, even if you spend the night in the hospital.
If you're in the hospital for more than a few hours, ask the physician or hospital staff if you are an inpatient or observation/outpatient. Understanding the differences in traditional Medicare coverage for hospital inpatients and outpatients and how these rules apply are further described below. If you have a Medicare Advantage Plan (like an HMO or PPO), coverage and costs may differ; check with your specific plan.
What Do I Pay As An Inpatient
Medicare Part A (hospital insurance) covers inpatient hospital services. Generally, this means you pay a deductible for your hospital services for the first 60 days you're in the hospital. Medicare Part B (medical insurance) covers most of your physician services when you are an inpatient. You pay 20% of the Medicare allowed amount for physician services after the Part B deductible.
What Do I Pay As An Outpatient
Medicare Part B covers outpatient hospital and physician services. Generally, this means you pay a coinsurance for each individual out-patient hospital service. This amount may vary by each service. Part B also covers most of your physician services as an outpatient at the hospital. You pay 20% of the Medicare allowed amount after the Part B deductible. Generally, all prescription and over-the-counter medications (also called Self-Administered Drugs) you receive in an outpatient setting, like the emergency department, are not covered by Medicare Part B. If you have Medicare Part D prescription drug coverage, these medications may be covered under certain circumstances. You will most likely need to pay for these medications out of pocket and submit a claim to your prescription plan for reimbursement. Contact your prescription plan for more information. For more detailed information on how Medicare covers hospital services, including premiums, deductible and co-payments, visit: www.medicare.gov to view the "Medicare & You" handbook. You can also call 800-MEDICARE or 800-633-4227. TTY users should call 877-486-2048.