Emergency Care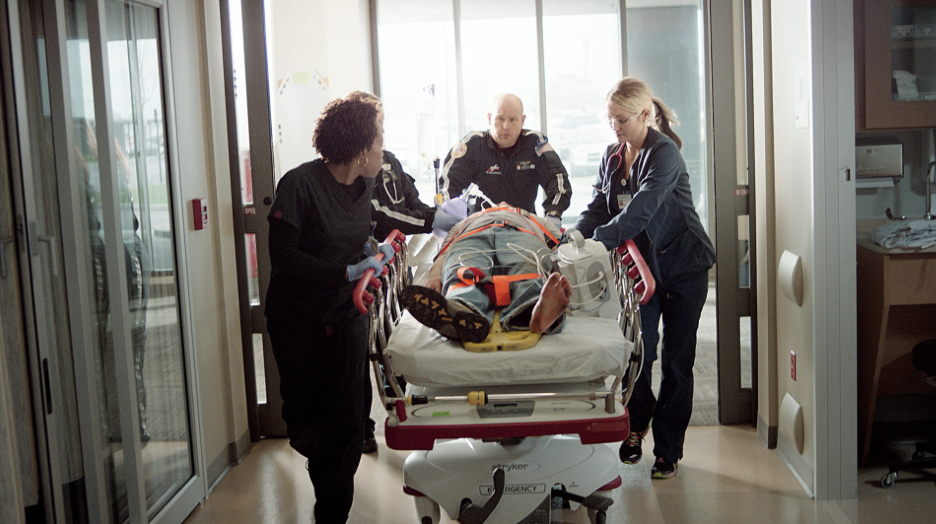 When you face a medical emergency, turn to Owensboro Health for treatment that could save your life. No matter your ability to pay, nor which of our three emergency facilities you visit, you'll be treated by caring experts such as board-certified emergency medicine physicians and emergency nurses dedicated to preserving your health.
Excellent Emergency Care
Owensboro Health's Emergency Departments get more than 76,000 visits a year, which means we have the experience to care for your condition. You can feel confident in our level of care.
Specialized Staff
Depending on your needs, you may receive emergency care from Owensboro Health nurses specially trained or certified in areas such as:
Caring for children
Providing advanced cardiac life support
Responding to Stroke symptoms
Treating trauma patients
Our facilities include three emergency departments in the Western and Central Kentucky:
Owensboro Health Muhlenberg Community Hospital
When emergencies arise, Owensboro Health Muhlenberg Community Hospital understands the importance of responding to those in need quickly. Our Emergency Department is staffed with well-trained personnel working as a team to provide all patients with the care that is expected and deserved. Physicians and specially-trained providers staff the Emergency Department 24 hours every day.
Owensboro Health Regional Hospital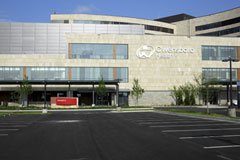 You'll get enhanced care because of our hospital's patient-centered design and sophisticated technology. You'll benefit from:
Operating rooms located right above the Emergency Department to easily transition patients to surgery, when needed
Bedside ultrasound evaluations available 24/7 and CT scanners located near the Emergency Department for timely assessment of injuries
Telemetry, or continuous heart monitoring, which lets providers quickly identify and respond to your cardiac needs
Three rooms specially designed to protect you if you need emergency Behavioral Health Services
A few more benefits:
Owensboro Health Regional Hospital is a verified Level III Trauma Center where you can get medical attention for almost any serious injury
Our average door-to-treatment time is significantly less than the national standard for treating heart attacks
Our hospital is a certified Primary Stroke Center that gives you access to efficient, comprehensive stroke care
Sexual assault nurse examiners are on call 24/7. These registered nurses collect medical evidence from survivors of sexual assault, provide emotional support, offer referrals to community resources and, if necessary, testify in court.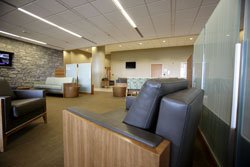 Timely Response
You'll get timely care in our Emergency Departments due to:
A fast-track program, which is reserved for minor or moderate conditions and is available for 12 to 16 hours each day
Immediate room-placement, which sends you to either fast-track care or an Emergency Department bed as soon as possible, so you spend less time in the waiting area
Owensboro Health Twin Lakes Medical Center
The department's state-of-the-art design offers 11 multi-functional patient rooms, three trauma rooms, two cardiac rooms and a minor surgery/trauma room; a centralized nurse's station, a triage area, and five exam/treatment rooms separate from the trauma area for minor emergency situations.
The main entrance for the Emergency Department is from the Kelley Medical Center parking lot. The door is clearly marked "Admitting/Registration Entrance." Access can be gained by either the Wallace Avenue or William Thomason Byway hospital entrances.
The OHTLMC Emergency Department is staffed with board-certified physicians, physician assistants and nurse practitioners. These providers will be wearing a white tag with red writing for identification. The skilled and experienced Emergency Department nursing staff will have a white tag with blue writing for identification.
Contact Us
If this is a medical emergency, call 9-1-1. For immediate help with a mental health crisis, including suicidal thoughts, call or text 9-8-8.
Have health questions? Concerned about a fever, rash or other symptom? Before you make an unnecessary trip to the Emergency Department or an Urgent Care Center call the Owensboro Health Call Center at 877-888-6647.
Emergency Department Patient Experience
To discuss your experience, please call 270-417-5988 to speak to a patient advocate.