Volunteer Auxiliary Scholarship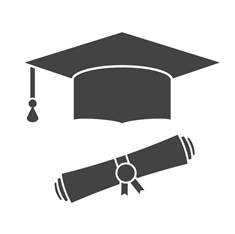 Applications for Owensboro Health's Volunteer Auxiliary scholarships are being accepted with the deadline to apply set for 4 p.m. on Saturday, April 30, 2022.
Ten scholarships, each $2,000, are available to any past teen volunteer, employees children, or employees not currently receiving tuition reimbursement wanting to attend a college or university in pursuit of a career in healthcare.
Those selected to receive the scholarships will be notified by the end of May, with payment to be made in two $1,000 increments to the recipient's school of choice in August 2022 and January 2023. Applications can be completed on OwensboroHealth.org
Apply for the Volunteer Auxiliary Scholarship Online
Judy Turner is the Chair of the Volunteer Auxiliary committee that selects the recipients and said they feel it's a worthwhile cause for the Auxiliary to support.
"We think it's worthy because we realize that there are a lot of people who want to continue their education and cannot really afford it, but they're doing the best they can and we want to help any way we can," Turner said. "I think it's wonderful that we are able to do that for people."
Turner added that assistance going to students in health care has great potential to help our region.
"Naturally it's going to help the hospital," Turner said. "We're encouraging people to stay local and to help out the community the same way the hospital does."
Debbie Luttrell, Manager of Volunteer Services, said "It's also rewarding when a teen is awarded the scholarship. We recruit them, teach them job skills and possibly assist them with the career they want to pursue," We have a lot of teens that are pursuing a career in healthcare, it's a great way to grow or invest in our own community with hopes that those students will return to Owensboro Health after completing their education.
Luttrell said it's also a program that the Volunteer Auxiliary gets a lot of fulfillment out of because the recipients are often teens or employees they've worked with and know personally.
For more information about the Volunteer Auxiliary scholarship, contact Volunteer Services at 270-417-3100.