Labor & Delivery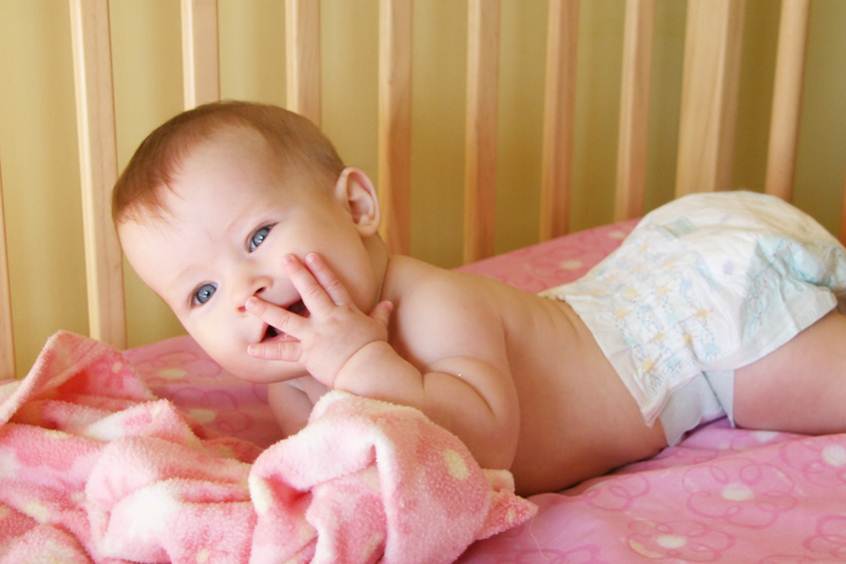 From the time you come to Owensboro Health Regional Hospital in labor to the moment you welcome your new baby, you'll enjoy family-centered maternity care in a calming environment.
When You Think You're In Labor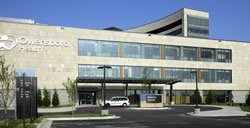 When you experience signs of labor, ask a loved one to drive you to the hospital. Parking is available in Parking Lot C. Use the entrance to Maternity Services, located to the right of the emergency department. After entering the building, turn left and take the elevator to the third floor.
If you preregistered, just give us your name, and we'll take care of the rest. Otherwise, you'll spend a few minutes sharing basic medical and contact information.
Next Steps In The Maternity Experience
After checking in, you'll move to our obstetric emergency department while we determine if you're in labor. If appropriate, you and up to two of your support people will then move to a private, homelike labor and delivery room that includes:
Private bathroom
Flat-screen TV
Birthing bed
Family area with a sleeper sofa
Neonatal care station
Sophisticated technology to monitor your and your baby's health
You'll receive continual support from registered nurses who receive ongoing training in fetal monitoring and care of women in labor. Your nurses are certified in advanced cardiac life support, so you can trust them to provide high-quality care in the unlikely case of an emergency.
For your safety, you may drink ONLY clear liquids in the eight hours before arriving at the hospital. This includes water, clear soft drinks, black coffee & tea.
Please remove all jewelry, body piercings and fingernail polish.
Epidural Placement: Your support person may remain in the room while you receive your epidural. This procedure and recovery takes approximately 30-45 minutes. A visitor board in the waiting room will be updated when visitors are welcome after the procedure.
C-Section Care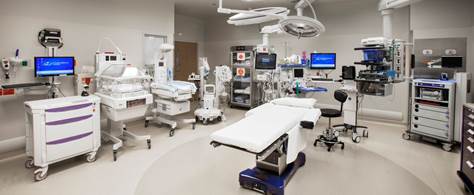 If you need a C-section, rest assured that your labor nurse and OB-GYN will remain with you each step of the way. You'll also benefit from surgical technologists who have Association of Surgical Technologist certification, meaning they're extensively trained to help keep you safe and assist your surgeon during the operation.
Your support person may accompany you to one of our three caesarean section surgical suites for comfort and encouragement. If additional loved ones came with you to the hospital, we'll keep them informed of your progress.
After-Childbirth Kangaroo Care
Anytime a baby is born at Owensboro Health Regional Hospital, a brief lullaby plays over the speakers in the Maternity Services area to share the happy news!
Following a vaginal birth or C-section, you'll practice skin-to-skin Kangaroo Care and recover for two hours before moving to a private Mother & Baby Suite. Unless your baby needs Neonatal Intensive Care, he or she will stay in your room so the two of you can bond.