Clergy Relations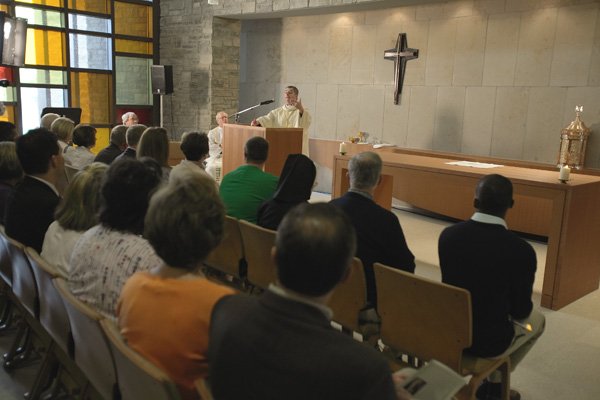 If you're an Owensboro-area clergyperson, partner with Owensboro Health Regional Hospital's pastoral care office to access resources that enhance your ministry to patients.
Register To Get Benefits
Visit our pastoral care department to register with us and meet members of our team. You'll:
Gain access to an online database that shows the status of your parishioners or congregants who are hospital inpatients.
Learn how to ensure patients' confidentiality and safety.
Be able to use a computer and phone in our office. (7:30 a.m. to 4 p.m.)
Receive invitations to special events, including Clergy Appreciation Dinner. (Thursday after Thanksgiving)
When & Where To Find Us
Stop in our office to register Monday - Thursday, 7:30 a.m. and 3 p.m. or Friday, 7:30 a.m. to noon. To find us, park in hospital lot A. (Take advantage of a space reserved for clergy.) After entering the hospital, follow signs to the chapel on the first floor. Head past the chapel to the end of the hall.