Services at Owensboro Health Muhlenberg Community Hospital
Owensboro Health Muhlenberg Community Hospital strives to provide you with the best services in the area. We offer a variety of diagnostic, treatment and follow-up care to keep our Greenville and Western Kentucky communities thriving, including:
Emergency Room Services
Intensive Care
Emergency Room Services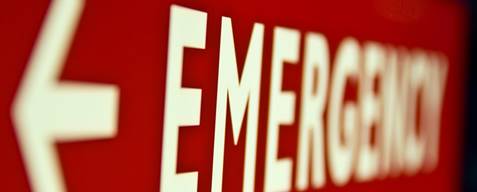 When emergencies arise, Owensboro Health Muhlenberg Community Hospital understands the importance of responding to those in need quickly. Our Emergency Department is staffed with well-trained personnel working as a team to provide all patients with the care that is expected and deserved. Physician's and mid-level practitioners staff the Emergency Department twenty-four hours every day.
Hospitalist Services
The hospitalist services is a collaborative effort between Owensboro Health Muhlenberg Community Hospital and your primary physician to ensure that you receive excellent, quality care throughout your stay at Owensboro Health Muhlenberg Community Hospital. The hospitalist will round on all adult patients on Acute Care, Intensive Care, and Long Term Care units from Friday-Monday morning. Physician participation varies. The hospitalists do not provide coverage for OB or Pediatric patients. We are dedicated to providing excellent care for you.
Intensive Care Unit (ICU)
The Intensive Care Unit is located on the first floor of the hospital. The unit is designated for patients whose conditions require intensive monitoring 24 hours per day.
Visitation is limited to two visitors at a time and for 10 minutes every two hours, beginning at 10 a.m. and ending at 8 p.m.
Visitation may be adjusted depending on the condition of the patient or as determined by the nursing staff.
Medical/Surgical Unit Acute Care
The Medical/Surgical Unit of Owensboro Health Muhlenberg Community Hospital provides nursing care to medical and surgical patients. We also monitor patients requiring telemetry (heart monitoring outside the intensive care unit).
Our registered nurses, licensed practical nurses and certified nursing assistants are dedicated to providing patients and their families with individualized, quality, safe care close to home.
The 45-bed unit is located on the second floor of the hospital with a centrally located waiting area and is under department director Michelle O'Bannon, RN. For more information, call 270-338-8385.
Outpatient Services
For the convenience of our outpatients, the Outpatient Services entrance is located in the front of the hospital. If you have orders for outpatient services such as labs, radiology, and EKGs, you can register at this location Monday through Friday, 6:30 a.m. - 4 p.m. This area also serves as a collection site for drug testing (companies who have previously set up accounts).
Hours of Operation
Monday-Friday, 8 a.m. - 4:30 p.m.
Contact & Scheduling Information
For radiology and sleep study scheduling, call 270-338-8416.
Companies interested in setting up accounts may obtain information by calling 270-338-8300.