Owensboro Health Muhlenberg Community Hospital
440 Hopkinsville St.
Greenville, KY 42345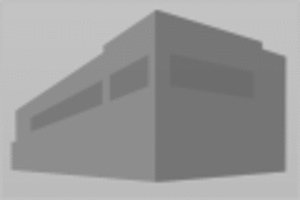 About
Thank you for choosing Owensboro Health Muhlenberg Community Hospital for your healthcare needs. We have been serving the patients of Muhlenberg County since 1938. We look forward to providing you with excellent, quality care at our acute-care hospital or outpatient clinics, including Owensboro Health Muhlenberg Healthplex.
Mailing Address P.O. Box 20007 Owensboro, KY 42304
Intensive Care Unit (ICU)
The Intensive Care Unit is located on the first floor of the hospital. The unit is designated for patients whose conditions require intensive monitoring 24 hours per day.
Visitation is limited to two visitors at a time and for 10 minutes every two hours, beginning at 10 a.m. and ending at 8 p.m.
Visitation may be adjusted depending on the condition of the patient or as determined by the nursing staff.
Medical/Surgical Unit Acute Care
The Medical/Surgical Unit of Owensboro Health Muhlenberg Community Hospital provides nursing care to medical and surgical patients. We also monitor patients requiring telemetry (heart monitoring outside the intensive care unit).
Our registered nurses, licensed practical nurses and certified nursing assistants are dedicated to providing patients and their families with individualized, quality, safe care close to home.
The 45-bed unit is located on the second floor of the hospital with a centrally located waiting area and is under department director Michelle O'Bannon, RN. For more information, call 270-338-8385.
What We Offer
Heart Attack, Heart Care, Women's Heart Health
Emergency Care
Heart Care, Heart Rehabilitation, Physical Medicine and Rehabilitation Services
Hospitalist Program
Long-term Care
Occupational Therapy, Physical Therapy, Speech Therapy, Anodyne Therapy for Diabetic Peripheral Neuropathy, Physical Medicine and Rehabilitation Services
Sleep Medicine Program
Radiology and Imaging
Laboratory Services
Physical Medicine and Rehabilitation Services, Pulmonary Rehabilitation
Pain Management