Medical Imaging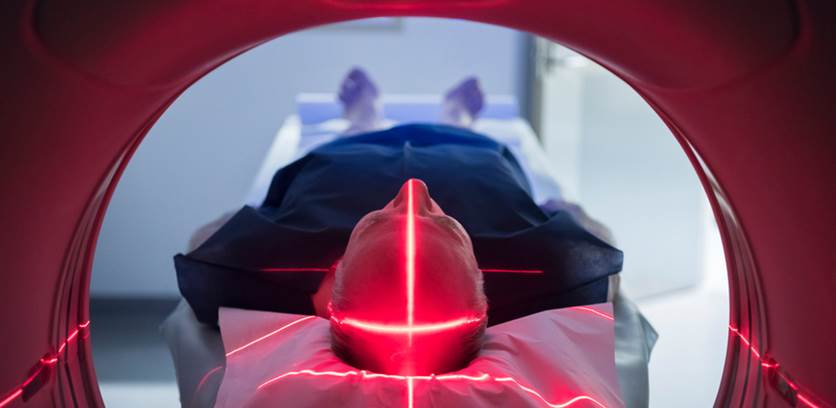 Get quality diagnostic imaging services at Owensboro Health Muhlenberg Community Hospital in Greenville, KY, to assist your physician in diagnosing your illness or injury.
Conveniently located within the hospital, radiology services are available on an inpatient and outpatient basis, with 24-hour coverage in most areas. Our radiologists are able to view the images digitally through our PACS system or traditional films.
Diagnostic Imaging Services
Magnetic Resonance Imaging (MRI)
Owensboro Health Muhlenberg Community Hospital's MRI provides a means for the physicians to better diagnose tumors, strokes and orthopedic abnormalities. It provides an atmosphere that is more comfortable for the patients. Computerized Tomography
CT Scans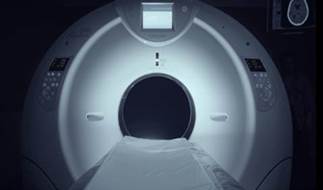 Owensboro Health Muhlenberg Community Hospital's CT scanner quickly produces clearly defined three-dimensional images of all body systems including organs, bones, arteries and veins in less than one minute. This enables the physician to more quickly make a diagnosis and provide the proper treatment.
The scanner rotates in a continuous 360-degree motion around the patient. It produces detailed laser images of cross-sectional slices of the body on the computer screen that can identify tissue abnormalities, tumor masses, tiny fractures, displaced bones and unusual accumulations of fluid.
Nuclear Medicine
A variety of nuclear medicine studies are available in 
this area, including bone scans, thyroid scans, renal scans, lung scans and cardiac stress tests.
Digital Mammography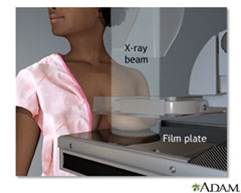 Owensboro Health Muhlenberg Community Hospital cares about the special needs of women concerning healthcare and diagnosis.
At Owensboro Health Muhlenberg Community Hospital we have an environment sensitive to the privacy, comfort and concern of women. The entire examination is performed by a certified mammography technologist using x-ray equipment dedicated to mammography.
Once your mammography study has been performed, it is interpreted by a staff radiologist. You will receive same day results and a report will be sent to your physician.
The high reliability of this procedure in detecting early breast cancer and the resulting improved cure rate of the disease make mammography a most important test for all women.
Breast Screening is a life saver. No one can afford to neglect it.
Schedule your Mammogram by calling 270-338-8416.
Mammography Facility
Owensboro Health Muhlenberg Community Hospital mammography facility is certified by the US. Food & Drug Administration and accredited by the American College of Radiology, two important factors to look for when choosing where to have a mammogram.
As part of our commitment to helping women maintain optimum breast health, we issue annual mammogram reminders to women and offer education on mammography and breast self-examination. We also provide the women with same-day results unless additional exams are required or previous results need to be obtained from another facility for comparison.
Mammography Hours of Operation
Monday - Friday, 8:00 a.m. - 2:30 p.m.
What Is Mammography?
Mammography is a low dose x-ray examination of the breast. It is a painless examination that can detect tumors in the earliest stages, when cure rates are the highest.
Who Should Have A Mammogram?
Because 1 out of every 8 women in the United States will develop breast cancer, the American Cancer Society recommends the following guidelines for women:
Age 35-40 - A baseline mammogram should be done for examination purposes to establish a reference for comparison to future examinations
Age 40-49 - Every 1 to 2 years, based on physical examination and other considerations determined by your physician
Age 50+ - Every year for women with problem-free breasts; physician-recommended schedule for women who have certain symptoms or other considerations (family history of breast cancer, etc.)
Ultrasound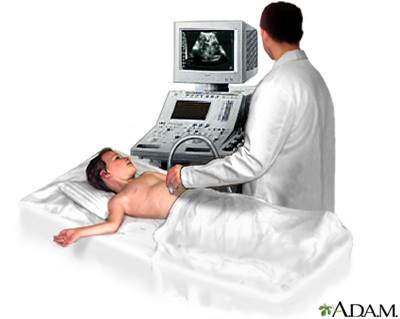 Ultrasound uses sound waves to see inside the body. An "echo" is created by sound waves passing through the skin and bouncing off certain organs and tissues. These echoes reflect through a transducer to a monitor. The specialized technologists in our Ultrasound area offer routine abdominal and obstetric/gynecological studies in addition to carotid and arterial/venous Doppler studies.
Other Imaging Services
Low-dose CT scan for lung cancer detection
4-D Ultrasound 
Echocardiograms 
Diagnostic and routine X-rays and fluoroscopy (upper and lower GI studies)
Contact Us
Department Director: Donald Givens, RT(R)(CT)
For more information call 270-338-8419, fax: 270-338-8475.