About Your Stay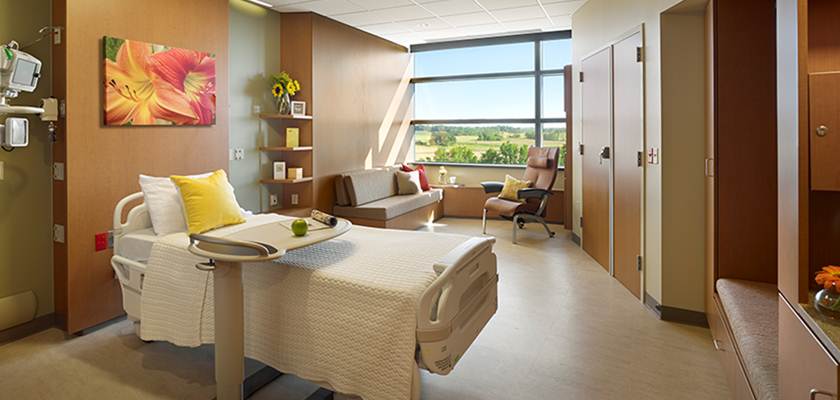 Owensboro Health Regional Hospital offers many amenities and services for both patients and visitors. Use this page as a quick reference guide to a few of the things you may need while staying with us.
Please contact the Information Desk at 270-417-3118 with specific questions.
Pastoral Care & Spiritual Needs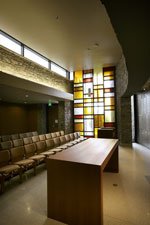 Phone: 270-417-2100
The Owensboro Health Pastoral Care Department ministers to the spiritual needs of patients, families, and visitors in collaboration with their own ministers and faith groups. Recognizing the individual needs of each person, Pastoral Care respects all religious beliefs and offers support and comfort in light of each person's faith experience and religious heritage.
The Mercy Chapel of Hope, located on the first floor to the right of the main entrance, is always open for prayer, meditation and quiet time. Spiritual items (rosary, large print Bibles, spiritual reading materials) are available upon request. You can also visit Pastoral Care.
Catholic patients are offered communion in their rooms daily, and area faith groups are notified of members who are hospitalized. Staff Chaplains also visit units and are readily available. A staff member can help you reach a chaplain or your own minister.
Medical Library
Phone: 270-417-6864
Fax: 270-417-0144
Hours: Monday - Friday, 8 a.m. - 4:30 p.m.
The Threlkel Health Sciences Library is located on the ground floor of the hospital on the back side of the courtyard. It is open to visitors, patients, and their families. The library is staffed with a Medical Staff Specialist/CME Coordinator to assist with information needs and research.
Café
For families, visitors, and staff, the Café serves breakfast, lunch, and dinner. The Café is managed by Morrison's - a renowned name in food service. The Café serves a variety of hot meals, including:
FIT (healthy dining options) items
Exhibition cooking
Fresh grill service
Soup and salad bar
Italian area
Fresh assembly area
Fresh baked items
Grab and go convenience items
An assortment of beverages and snack items
Hospital Café hours
Breakfast: 6 a.m. - 10:30 a.m.
Lunch: 11 a.m. - 2 p.m.
Dinner: 5 - 8 p.m.
Starbucks hours
Weekdays: 6:30 a.m. - 7 p.m.
Subway hours
Weekdays: 11 a.m. - 7 p.m. and 11 p.m. – 1 a.m.
Weekends: 11 a.m. - 4 p.m.
Please note: Your physician may recommend a strict diet during your hospital stay. We strongly encourage our patients to follow their physician's guidelines. Morrison's provides "Room Service" for patient meal orders and will deliver trays to patient rooms upon request.
Gift Shops
Main Gift Shop
Owensboro Health Regional Hospital, First floor
Phone: 270-417-3126
Hours: Monday - Friday, 8 a.m. - 7 p.m.
Saturdays, 10 a.m. - 4:45 p.m.
Sundays, 1 p.m. - 4:45 p.m.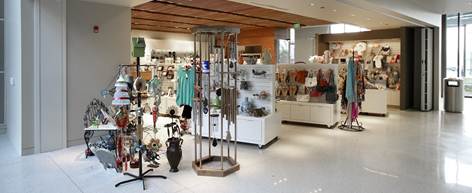 Maternity Services Gift Shop
Owensboro Health Regional Hospital (Entrance near Parking lot C), Third floor
Phone: 270-417-5740
Hours: Monday - Friday, 8:30 a.m. - 5 p.m.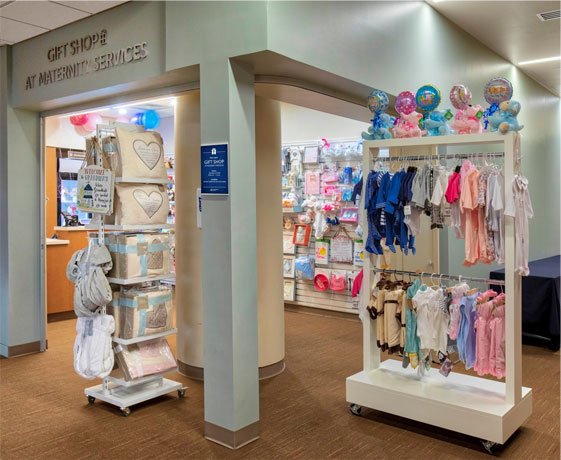 The Gift Shops are operated by the Owensboro Health Volunteer Auxiliary. They feature personal items, baby clothes, magazines, books, candy, toys, and flowers. All proceeds support volunteer projects within the health system.
Beauty Shop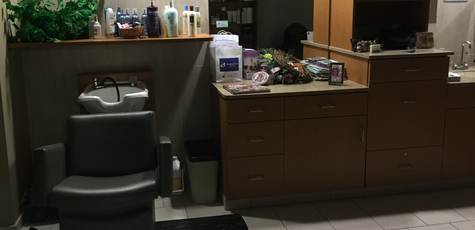 Phone: 270-417-2964
Hours: By appointment
The hospital beauty shop is available to patients, staff, and visitors. Services are provided in the salon, located on the hospital's ninth floor (just take the main patient elevator) or in patient rooms.
Phone, Internet, Mail & News
Phone Calls
Internal Calls – While in the building, you may call any patient room or office by dialing their four-digit extension.
Local Calls – Dial: 9 + number
Long Distance – Dial: 9-1-800-CALL-ATT (225-5288)
Internet Access
Guests may enjoy complimentary Wi-Fi access throughout the hospital and the adjoining Pleasant Valley Center medical office building.
Mail
To send outgoing mail from the hospital, you will need to get it to the Mail Room located on the first floor near the employee entrance. You can give your mail to the guest relations specialist on each floor, and he or she will be happy to get it to the mail room for you.
Mail delivered to the hospital after you have been discharged will be forwarded directly to your home.
Newspapers
Newspapers may be purchased in the cafeteria on the first floor. Newspapers are also delivered to patient rooms.
Volunteer Services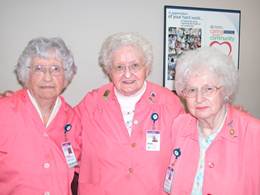 Phone: 270-417-3100
Volunteers provide mail, floral and newspaper delivery to patients as well as various other services. You may call Volunteer Services to request the Sunshine Cart, which is stocked with a variety of entertainment items including magazines, games, and newspapers.
Lost & Found
Phone: 270-417-3100
Lost & Found is located in Volunteer Services on the first floor.
Cashier, Bank & Notary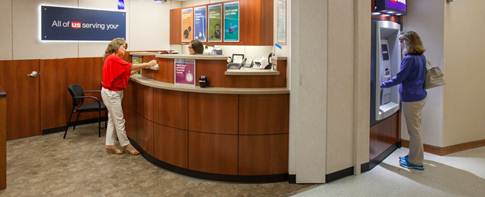 Owensboro Health Cashier
Hours: Monday - Friday, 8 a.m. - 4:30 p.m.
Cashier's offices are located on the hospital's first floor, near the information desk, and at the Owensboro Health Business Center at 2511 Frederica Street. Questions about bills and payment procedures should be directed to customer service at 270-685-7500.
Notary Services
Available at Owensboro Health Regional Hospital Monday, Wednesday, Friday: 11 a.m. - 3:30 p.m. or by appointment. Call 270-316-8037.
US Bank
US Bank is located in the lobby of the Pleasant Valley Center, the medical office building attached to the hospital. It is to the left of the hospital's main entrance.
Outpatient Pharmacy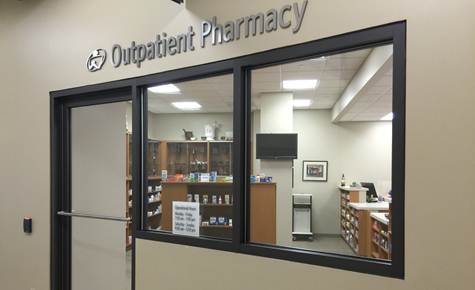 Owensboro Health Outpatient Pharmacy is conveniently located on the ground floor of the Medical Building beside US Bank. We offer mail (UPS) delivery to our out of town Kentucky patients.
We can process your prescriptions for 90 day supply with your prescriber's approval. If you need to transfer your medications from another pharmacy, we are happy to help. Send us your contact information along with the medications you need, preferably your prescription numbers too, and the pharmacy where you currently have them filled. We'll do the rest!
Hours: Monday - Friday, 7 a.m. - 7 p.m.
Saturday - Sunday, 9 a.m. - 5 p.m.
Valuables
Owensboro Health Regional Hospital cannot be responsible for articles kept in patient rooms. However, we provide a safe, located inside each closet of the patient rooms. We ask that all valuables be sent home or kept with family members. If this isn't possible, ask your nurse to contact the Security Department, which will arrange to have your valuables stored in the hospital safe until you are discharged. Cash over $500 will be deposited and a check will be issued during Business Office hours.
Hours: Monday - Friday, 8 a.m. - 4:30 p.m.
Smoke-Free Facility & Grounds
To protect the health of our patients, visitors, and employees, Owensboro Health Regional Hospital is smoke-free. Smoking on the grounds of the hospital or any Owensboro Health location is prohibited.
If you do smoke, your hospital stay is a great time to become a non-smoker. Ask your nurse about resources available to help you quit.