Message From Chief Operating Officer, Ed Heath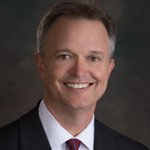 To our friends and neighbors,
Muhlenberg Community Hospital has been a part of this community since 1938. When you come to our facility, you'll see plenty of familiar faces. The people taking care of you are people you live down the road from, people you go to church with or whom you run into at the grocery. We want to treat you with the same kindness, compassion and quality of care that we would provide for a member of our own family.
On May 1, 2014, Muhlenberg Community Hospital opened a new chapter in its rich history by entering into a management agreement with Owensboro Health. Under the current agreement, Owensboro Health provided operational and financial oversight of the hospital, and the arrangement led to significant gains in revenue and patient volume in 2014.
Announced March 19, 2015, a new agreement between Muhlenberg Community Hospital and Owensboro Health brings the MCH campus and its employees into the Owensboro Health system. The new lease brings even more benefits to the partnership including:
Muhlenberg and Owensboro Health employees will operate as one team.
Owensboro Health will be able to share resources, including physician specialists and support departments.
MCH patients will have access to a larger network of services and providers.
Our success thus far is a tribute to our physicians and our staff, and we couldn't have done it without the support of our community. I'm proud to work with the staff of Owensboro Health Muhlenberg Community Hospital. We're doing everything we can to be good partners in fostering a culture of superior, quality healthcare and service excellence for our patients.
We have a strong foundation in place with Owensboro Health Muhlenberg Community Hospital and we are building on it with a dynamic regional partner in Owensboro Health. Together, we're ready to improve the quality of life and healthcare throughout this area.
Owensboro Health has demonstrated its commitment to this community and our hospital and this partnership will open new doors for us.
We will be better together!
Sincerely,
Ed Heath, D.Sc., FACHE
Chief Operating Officer of Owensboro Health Muhlenberg Community Hospital