Weight Loss Options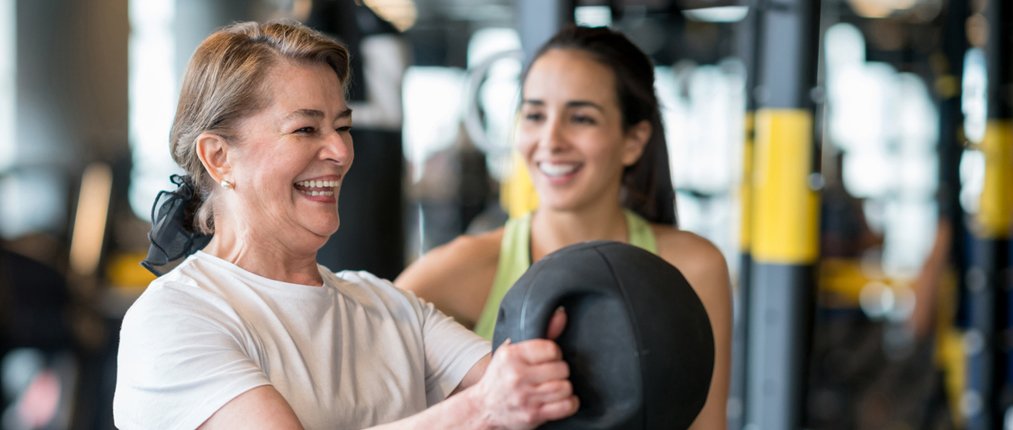 Owensboro Health provides several programs and tools for you to achieve your weight loss goals.
Some of our offerings include:
Nutrition & Weight Management Counseling
Take advantage of nutrition counseling and weight management services from Owensboro Health. Our team of registered dietitians is here to provide personalized nutrition guidance for yourself or a loved one of any age—including infants.
Lifesteps® Weight Management Program
The focus of Lifesteps® is gradual behavior change – this is not a diet. Participants follow a personalized eating and physical activity plan over the program's 16 weeks, incorporating small changes throughout the program. By learning the basics of nutrition and physical activity, you'll be equipped to follow a custom plan for lifestyle change.
Healthpark (Fitness Center)
Achieve better health by taking advantage of Owensboro Health's Healthpark — Kentucky's only facility certified by the Medical Fitness Association. At our 115,000-square-foot center, you'll find everything you need to live longer and stronger in mind, body and spirit.
Members can take a fitness assessment upon joining. This includes a series of tests where we measure Resting Heart Rate and Blood Pressure, BMI, Body Composition, Strength and Endurance, and Flexibility. We'll explain each test, how you did and how we can help you improve. We'll discuss your goals and come up with an exercise program specifically for you.
Exercise is Medicine Program
If you have a documented health risk that would benefit from physical activity, take advantage of Exercise is Medicine®—an innovative, eight-week program at Owensboro Health's Healthpark. Participants get a custom workout plan based on their needs.
Group Exercise Classes (Dry and Aquatic)
Gain endurance, strength, and flexibility in a variety of group exercise classes at Healthpark. The Healthpark offers over 100 group exercise classes per week - we have something to fit everyone at all levels.
Bariatric Weight Loss Surgery
Diet and exercise are important, but sometimes it takes more to achieve and maintain a healthy weight. Some health conditions can make it even more difficult to lose weight. That's where the Owensboro Health Surgical Weight Loss Center can help.
Comprehensive Care
Weight loss can be the first step towards addressing other health issues or even preventing them. The great thing about tackling weight loss at Owensboro Health is the number of specialists who can coordinate every area of your care, right here.
Some of our specialty care includes:
See our entire list of Services A-Z to get an idea of everything we can offer.