Metabolic Testing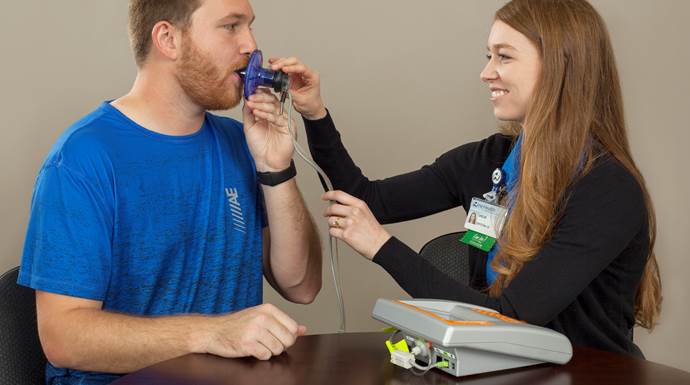 How many calories do I need?
Are you struggling to lose weight? Have you ever wondered how many calories you burn in a day? Do you know how many calories you should be eating each day for optimal weight loss? 
Each person has their own unique metabolism. Metabolic testing will determine your specific daily caloric needs, a key to successful weight management. 
Tip the scale in your favor with metabolic testing. This non-invasive, simple breathing test, which takes less than 20 minutes, measures your oxygen consumption and calculates the number of calories you burn at rest. Our health & wellness professionals then help you interpret those results & define precisely how many calories you need each day and assist you in developing a plan to help you reach your goals.
For the most accurate reading, we suggest performing the testing in the morning hours and after fasting.
Contact Us
Healthpark
1006 Ford Ave.
Owensboro, KY 42301
For more information or to schedule your metabolic test, call 270-688-4804.