Nurse Residency Program
The nurse residency program at Owensboro Health Regional Hospital will help prepare new registered nurse graduates throughout their first year to provide the highest quality care as they integrate into one of the leading healthcare providers in the region.
Role Transition - Nurse Residency meets weekly during the orientation period for six 8-hour sessions which include didactic content, case studies, and simulation. Topics include (but are not limited to) cardiac arrest, critical thinking, diabetes, chest tubes, infection prevention, delirium, CHF, acute MI, blood administration, sepsis, abuse/neglect, emergency codes, lab draws, death, KODA and professional growth.
Role Integration - Upon completion of the six sessions (occurring simultaneously with unit-based orientation), the novice nurse will attend four quarterly workshops which will continue to support and encourage our new RN's. Topics include professionalism, stress management, ethics/diversity, and accreditation/shared governance.
The Nurse Residency Program also prepares new RN's to apply for and participate in the Nursing Professional Advancement Program.
Join the Program
December 2021 Grads
In order to participate in the Nurse Residency Program at Owensboro Health Regional Hospital you must start employment on or before January 31 as a Registered Nurse or Registered Nurse Applicant.
Cohort Schedule
December 2021 Graduates
Cohort 23
February 8
February 15
February 22
March 1
March 8
March 15
Workshop I: June 8, 2022 from 3 – 4 p.m. or June 9, 2022 from 8 – 9 a.m. 
Workshop II: September 7, 2022 from 3 – 4 p.m. or September 8, 2022 from 8 – 9 a.m.
Workshop III: December 7, 2022 from 3 – 4 p.m. or December 8, 2022 from 8 – 9 a.m.
Nursing Recruitment Team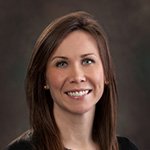 Michelle Kavanaugh, RN, BSN
270-685-7739
Email: Michelle.Kavanaugh
@OwensboroHealth.org
Areas of expertise
Educational Assistance Program
Last Semester Tuition Reimbursement
Nursing Professional Advancement Program
Nurse Residency Program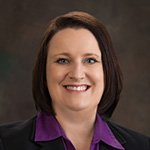 LeAnne Mann
270-688-3213
Email: Leanne.Mann
@OwensboroHealth.org
Areas of expertise
Bariatrics
Call Center
Cardiac Services (including Critical Care)
Case Management
Clinical Support
Maternity Services
Pastoral Care
Quality & Patient Safety
Surgical Services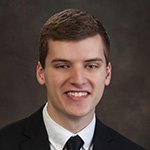 Nolan Wimsatt
270-685-7708
Email: Nolan.Wimsatt
@OwensboroHealth.org
Areas of expertise
Emergency Department
Behavioral Health
Extended Care Services
Medical-Surgical Services
Mitchell Memorial Cancer Center
Observation Medical
Wound Healing