Mother and Daughter Find Quality Time at Healthpark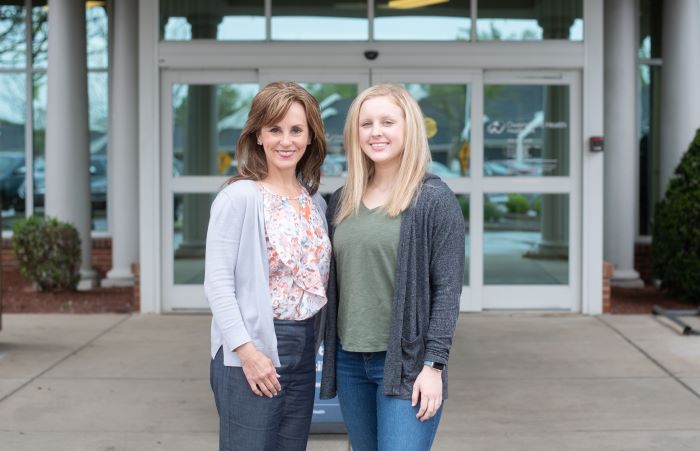 For Michelle Adams and her teenage daughter, Ella, working out is a family affair. The pair can often be found at the Owensboro Health Healthpark getting in some exercise as well as quality time.
For Michelle, visiting the Healthpark is a habit. She became a member 17 years ago and started participating in fitness programs to get back in shape after the birth of Ella. As Ella grew, her mom brought her to the Healthpark's Playpark - a childcare center inside the facility that cares for little ones ages six weeks to 12 years - while she worked out.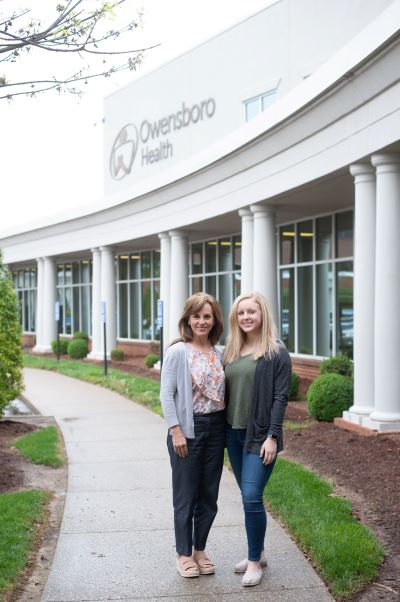 Michelle also brought Ella to the Healthpark's designated family times. During these special times, members may bring their children (ages 12 and under) to use the first-floor amenities, such as the pools, gym and table tennis.
When she was 13, Ella began joining her mother on the fitness floor and working out alongside her.
"I enjoy having her there with me," Michelle said. "We enjoy exercising and I've tried to teach my kids from a young age about being active and eating right. There are lots of other things she could be doing at 16, but she chooses to take care of herself."
Ella agrees. "I really like just having her presence there," she said. "It's comforting. And with our busy schedules, it's something we can do together."
They both enjoy the variety of machines available to them, and Ella, a dancer, appreciates having a place to build strength with free weights. They've also participated in classes like yoga and pilates together.
"I like that I can go at a variety of times," Michelle said. "As busy as I am, it's nice to go whenever I can fit it in, and there are lots of offerings. I love the flexibility." They also spend time running together, as Ella keeps up her cardio for dance. "When our children were young, they started running 5Ks with us," Michelle said. "Our whole family runs. I have ran 13 half marathons and Ella ran her first with me at age 12."
She recommends working out with your kids to other parents. "We've spent more time together at home this year," Michelle said. "This is a good way to get up and moving and not spend so much time on the couch. You can teach your kids to be healthy." Her best advice is to utilize the personal trainers available at the Healthpark, who can help you feel more comfortable in the facility and with the equipment.
"The first step is going. Take it! You'll feel better!" - Michelle Adams
About the Healthpark
The Owensboro Health Healthpark is Kentucky's only facility certified by the Medical Fitness Association. In this 115,000-square-foot center, you'll find everything you need to achieve wellness in mind, body and spirit. In addition to the fitness center, the facility offers group classes, fitness and aquatic programs, massage therapy, outpatient therapy, support groups, gymnasium, basketball court and café.
Learn more at OwensboroHealth.org/Healthpark or call 270-688-5433.