Massage Therapy
Imagine your muscles completely relaxed as tension and stress leave your body. Your mind is clear and calm, your body refreshed. Nagging aches and pains have trickled away, leaving with you a new perspective. You feel rejuvenated and relaxed. 
Therapeutic, healthy and re-energizing—maybe it's time to give massage a try.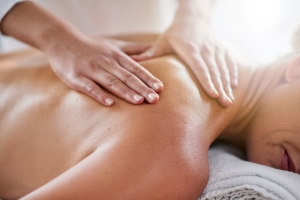 Schedule a Massage
Call 270-688-LIFE (5433) to set up an appointment.
Pricing
HSA and Flexible Spending Accounts may cover one massage a month. This varies by each specific insurance carrier.
15-minute chair: $15
30-minute massage: $45
60-minute massage: $70
Aromatherapy (can be added to any service): $5
License Massage Therapists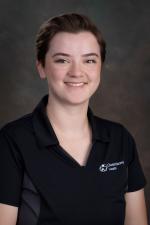 Paige Hicks, LMT
Bodywork Therapy Offered:
Trigger Point Therapy
Prenatal Massage
Swedish Massage
Deep Tissue Massage
Chair Massage
Brad Smith, LMT
Bodywork Therapy Offered:
Injury Recovery Massage
Swedish Massage
Myofascial Therapy
Chair Massage
Trigger Point Therapy
Types Of Massage
Swedish Massage
The most commonly used method in the United States. Long gliding strokes, kneading, and friction techniques. Can be relatively vigorous, involving a great deal of joint movement and also the use of oil. For general relaxation, improved circulation and range of motion, and relief from muscle tension.
Chair Massage
Seated massage available anywhere, from the workplace to the massage room. You will be seated in a special massage chair and will remain fully clothed. No oils used. Great for someone who is slouched at a desk all day and can only afford a bit of time to revive him/herself.
Deep Tissue Massage
Releases chronic patterns of muscular tension using slow strokes, direct pressure or friction. A massage with greater pressure and at deeper muscle layers than Swedish massage. May result in slight soreness.
Injury Recovery Massage
Typically used before, during and after athletic events. A blend of various techniques, this massage prepares athletes for peak performance by draining away metabolic waste, relieving swelling, reducing muscular tension, promoting flexibility and preventing injury.
Trigger Point Therapy
A trigger point is a tight band in the skeletal muscle that stays in a hard contraction. They can cause pain when touched and may cause head and neck aches. By slowly applying pressure over a trigger point, the muscle relaxes.
Myofascial/Neurokinetic Therapy
Consist of shortening muscle tissue, applying trigger point pressure and slowly stretching the muscle under trigger point pressure. Highly effective for increasing range of motion and reducing referred pain.
Pregnancy Massage
Alleviates aches, reduces fatigue, enhances sleep, helps morning sickness, and can even calm baby!
Post Partum Massage
Mothers of newborns often experience muscle fatigue and soreness. What better way to be cared for than a 30-minute massage for relaxation given my our experienced massage therapists.
FAQs
How much do I have to undress?
Massages are tailored to fit your comfort level and some, such as the chair massage, require no undressing at all. You do not have to undress any more than you feel comfortable doing.
How long does a massage take?
Your massage can last anywhere from 15 to 90 minutes, depending on the technique and goal of the massage session.
For a full relaxation experience you will want to allow for a full body 60-70 minute massage.
For more specific work on a targeted area, allow 30 minutes.
Seated or chair massages are approximately 15 minutes.
Concentrated work on a problem area, such as a shoulder or arm, may need only 15 minutes.
Since every person is different, the massage experience is always tailored just for you.
Do you have to be a certain age to receive a massage?
People of all ages can enjoy the benefits of massage. One study showed that premature infants who received regular massage therapy gained weight faster and were able to leave the hospital earlier than other infants. For older people, massage may answer an emotional need for touch. If the client is under the age of 18, a parent will need to be present for the initial session.
What about a person who is bedridden or confined to a wheelchair?
Persons who are experiencing difficulties with reduced or limited mobility can also benefit from massage as it encourages circulation and movement of joints that may otherwise not be used on a regular basis. You should consult your doctor to be sure that your current condition would not be aggravated by massage.
Will my insurance pay for a massage?
Here at the Healthpark, we do not bill for insurance. There may be situations where insurance will pay for therapeutic massage; however it is up to the individual to check with his/her insurance company and to bill them accordingly.
Are there times when a massage may not be advised?
If you are under a doctor's care for ailments such as various cancers, thrombosis, heart disease, or you have recently had surgery, you should discuss your intentions with your doctor. Other reasons massage may not be advised include:
Temperature of 100 or above
Infection anywhere in the body
Contagious illness
Open wound
Cortizone shot within the last 10 days
In general, it is always a good idea to let us know if you are pregnant, have diabetes, or are under a doctor's care.
Do you have to be a Healthpark member to get a massage?
Massage therapy is open to members and non-members alike. Call the front desk, 270-688-LIFE (5433), to set up an appointment or to buy a gift certificate for a friend or a loved one. We also make visits to the hospital upon client request for post-partum massages.
Benefits Of Massage
Massage relaxes and rejuvenates, but did you know about some of the other benefits?
Benefits
Massage doesn't replace other treatments, but it often complements them by inducing relaxation and promoting circulation.
Reduces stress
Eases tension
Clears the mind
Stretches and loosens muscles
Soothes nerves
Alleviates muscle tension
Stimulates blood and lymph circulation to replenish muscles with fresh oxygen
Flushes away metabolic waste
Maximizes athletic performance
Enhances other medical traditions, including chiropractic care and physical therapy.
Medical Conditions Treated By Massage
Stress: Boosts the immune system, decreases muscular tension, increases removal of metabolic waste, promotes nutrient delivery to healing tissue
Headaches: Alleviates strain and stress caused by tight muscles, releasing them and "re-educating" them to their natural elongated state. Once one set of muscles relaxes, like dominos, others often follow.
Pregnancy: General relaxation massage is usually requested during the first trimester. During the second and third trimesters, massage may be used to release tension in back, hip and chest muscles. Additionally, mothers often benefit from just lying down while being cared for in a nurturing environment.
Premenstrual Syndrome: Alleviates head and back aches, reduces depression and anxiety, thus allowing for more restful sleep and helping with fluid retention.
Fibromyalgia: Can reduce pain and anxiety, flush toxins from the body, help sleep patterns, and create relations.