Functional Movement Screenings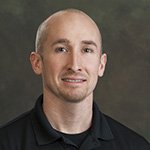 Nick Jones
Fitness Supervisor,
ACE-CPT, FMS L1
Are you moving well?
Functional Movement Screenings are available to assess imbalances and asymmetries that could lead to poor biomechanics, pain, and potential injury.
Our certified & degreed fitness professionals will work with you to develop an individualized exercise program to address imbalances, reduce the likelihood of injury and allow you to move better!
Fee
$75 Members
$125 Non-Members
Schedule Your Screening
Call 270-688-4828 for further information or to set up your appointment.