Owensboro Health Healthpark
1006 Ford Ave.
Owensboro, KY 42301
Hours of Operation:
Sunday:
12:00 p.m. - 7:00 p.m.
Monday:
5:00 a.m. - 10:00 p.m.
Tuesday:
5:00 a.m. - 10:00 p.m.
Wednesday:
5:00 a.m. - 10:00 p.m.
Thursday:
5:00 a.m. - 10:00 p.m.
Friday:
5:00 a.m. - 8:00 p.m.
Saturday:
7:00 a.m. - 7:00 p.m.
The pool area closes one hour prior to facility closing each day.
Healthpark Holiday Hours
Thanksgiving - Thursday, November 23: Healthpark Closed
Friday, November 24: 5 a.m. to 8 p.m.

Health and Fitness Center open regular hours. Classes will still take place. The Health Resource Center and Cafe will be closed.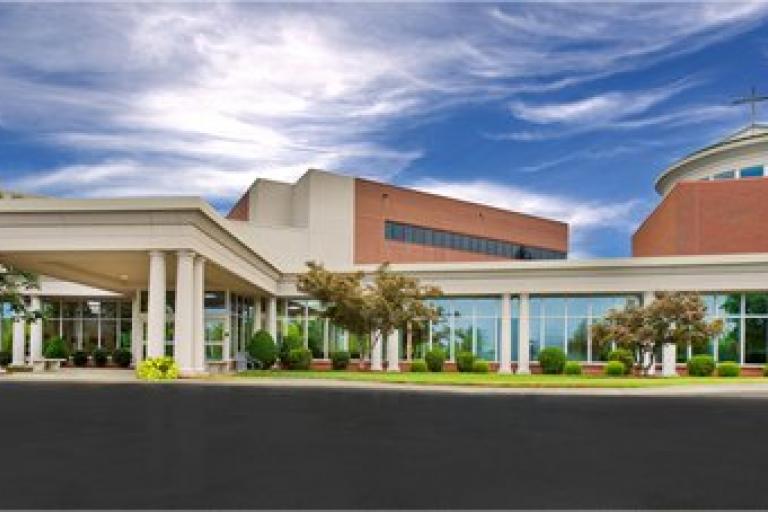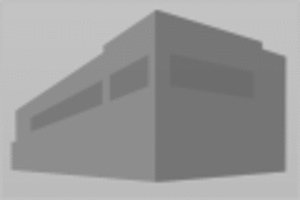 Comprehensive Services
Explore the variety of services, programs, and amenities you'll enjoy at Healthpark:
*Fitness programs, such as personal training, Rogue Room cross-training, and an Exercise is Medicine® program that's designed for people with documented health risk who can benefit from physical activity. Contact the Healthpark for more information on personal training.
Aquatic Programs, including a 10-lane, 25-yard competition-size pool, and warm-water therapy pool.
Excellent facilities - Take advantage of our space, equipment, and resources that make improving fitness levels and living a healthy lifestyle easier.
*Massage Therapy, no membership required. 
Outpatient Therapy, including physical, occupational and speech therapy with a referral from their provider.
Support Groups for people who are grieving or managing a documented health risk.
Men's & Women's locker rooms with individual showers, wet saunas, whirlpool spas, towel service and toiletries (amenities).
Family and team locker rooms.
Chapel and Gardens for prayer and meditation.
*extra fee applies
Get Help Staying Well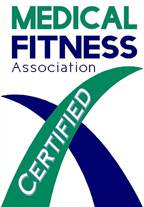 At Healthpark, you gain access to extensive facilities and a wide range of group exercise classes and water group exercise classes. Our Medical Fitness Association certification means you also benefit from:
Opportunities to reduce your health risks and learn how to maintain a healthy lifestyle
Personal guidance from certified and licensed staff
Medical oversight
Strict safety and emergency-response measures
Family Times
During designated family times, members may bring their children, ages 12 and under, to any of our first-floor amenities. With two pools, a gym and table tennis, families can share the fun of fitness.
Wednesday and Friday, 5 - 7 p.m.
Saturday and Sunday, Noon - 4 p.m.
Fitness Center
Come exercise at our fitness center, which includes:
1/10th-mile indoor walking/running track with a cushioned surface
A wide variety of cardio and strength training equipment – including FreeMotion, Technogym, Precor, True, etc.
Dedicated free weight area
Integrated TVs on all cardio equipment – as well as many other multimedia options
Degreed and certified fitness staff are here to assist you in your fitness goals
If you need help or have questions, stop by and talk to one of our Membership Services reps who can connect you with one of our Fitness Coaches.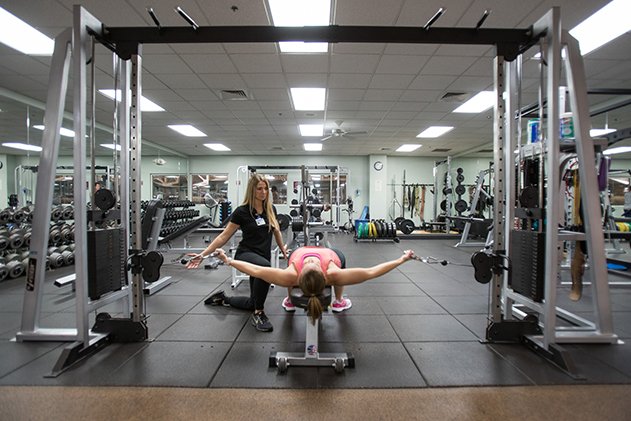 Gymnasium & Basketball Court
Ask the front desk for basketball or ping pong equipment at no charge. Please see the gym schedule for details.
Childcare at Playpark

While you use the Healthpark, place your children ages 6-weeks to 12-years in our Playpark—a safe, nurturing environment with fun activities and staff certified in CPR and first aid.
Playpark Hours
Playpark hours: Monday – Friday, 8 a.m. - 7 p.m.
Saturday, 8 a.m. - Noon
Your child may stay in Playpark for up to two hours at a time.
Choose the option that's right for your family:
Day pass (two hours or less): $3.50
Month pass: $33 for first child, $18 for each additional child
12-visit pass: $38 for up to 12 visits in one year
Ensure there's room for your child by calling 270-688-4775 to reserve a space.
CornerStone Café
Enjoy breakfast, lunch and healthy snacks in the CornerStone Café, open Monday – Friday, 7 a.m. - 3 p.m.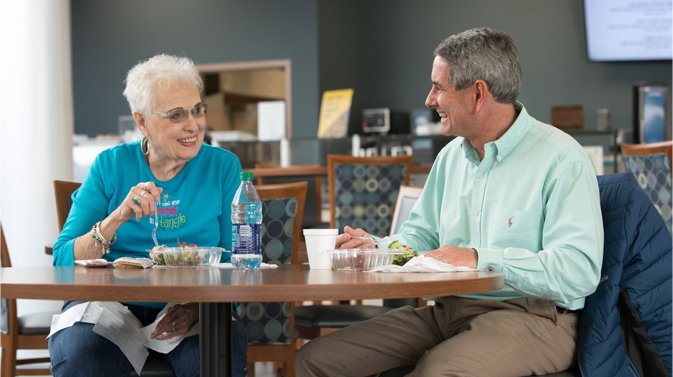 What We Offer
Diabetes
EAP Assistance & Counseling
Diabetes Education
Laboratory Services
Mammography, Radiology and Imaging
Nutrition & Weight Management
Occupational Therapy, Physical Medicine and Rehabilitation Services, Physical Therapy, Speech Therapy