Golden Partners Van Service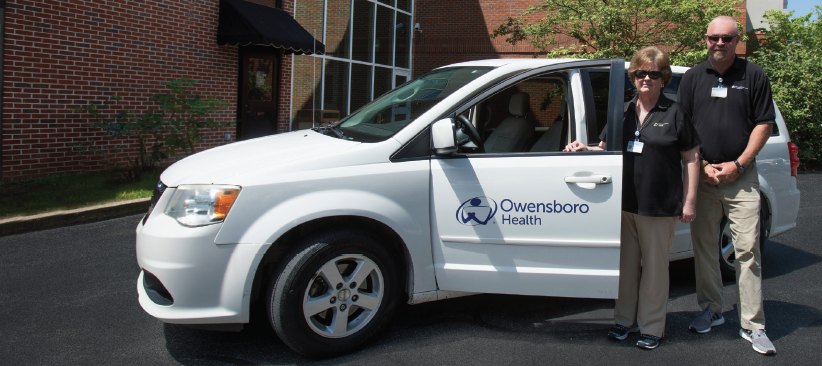 Non-emergency transportation for medical appointments for persons of all ages
Hours: Monday-Friday, 8:30 a.m - 3 p.m.
Please Note: **Last pick-up is at 3 p.m.
Call: 270-688-4865
Appropriate medical appointments include:
Doctor's Appointments
Outpatient test or treatments
Dental appointments
Lab appointments
Service areas
Owensboro City Limits
North: Ohio River
South: Towne Square Mall Area
East: Highway 54 to Fairview Drive
East: Highway 144 (formerly Highway 60 E) to OMU Entrance
West: Highway 60 West to Post Office Area
Fees
Nominal fee for single or round trip service
Service to Golden Partners Plus Members included with membership
Rider requirements
The rider must be able to walk to the van and climb up into the seat independently.
One person may accompany the rider.
Children under the age of 18 must be accompanied by an adult.
All riders must wear a seatbelt. The van is not equipped with a car safety seat or booster seat. Therefore, children must be able, as required by Kentucky law, to ride in seat without the use of a car seat or a child safety restraint.
No smoking in the van.
Please be ready at the designated pickup time. **The driver will wait ONLY 5 minutes.
Please call as soon as you know your next appointment as seating is limited.
Please call immediately if you need to cancel.
Please note: The driver reserves the right to refuse service when behavior is inappropriate.